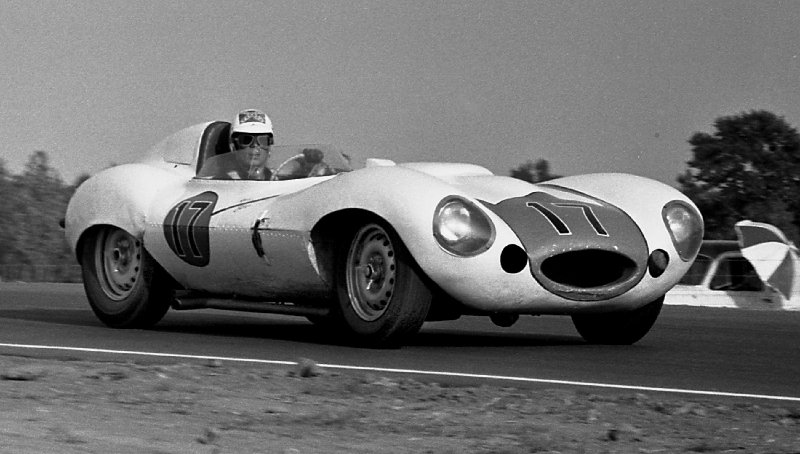 Bill Fuller on his way to victory during the Louisiana Hilltop Races at Bossier City in September 1960. His car was the Rebel Special, a Chevy-powered Jaguar D-type, chassis 560. It was his third overall victory in as many races at Hilltop that year, earning him the nickname King of The Hill.
We just heard the sad news that Bill died on January 15 this year, at the age of 94. From 1956 on he was a well-known participant in races around the South: Mansfield, Hammond, Eagle Mountain, Galveston, Pensacola, Stuttgart, San Marcos, Hilltop, Opelousas, Sebring, Daytona and Baton Rouge.
Bill started out with a Corvette in 1956, upgrading in 1958 to the D-type in which Jack Ensley had previously mounted a Chevy V8. The D-type was raced by Fuller until early 1966.
Photo credit: Bob Jackson [from Sports Car Racing in the South, Volume 2]
all research Willem Oosthoek
Edited by Jerry Entin, 15 February 2020 - 01:16.