Asa kid, I was lucky enough to be dragged along to several Le Mans Test Days - not ccomplaining too loudly, as the March/April date invariably clashed with the annual camp of the school's Boy Scout troop (I managed to hide my terrible disappointment)
I made my 'debut appearance' in 1963, so saw the begnning of the end of the front-engined era with the Aston Project cars, the following year was our first sight of the GT40 (or Ford GT at the time), which because of their stop-gap Indy engine sounded nothing like the rumbliong V8s we were becoming used to, then came the brutal Mark IIs and later still the beautiful P4s. In those days (and with a suitable parental chaperone to reassure les flics) you could stand right next to the Mulsanne straight as the cars passed faster than you could pan the camera (a 50mm lens slightly too long), in the paddock and pits were various aerodynamic wheezes (some more credible than others), while within the hallowed portals of the press tribune was a large barrel of Beaujolais with attendant paper cups (a certain Henry Manney suggested I might enjoy it more than the Coca Cola that was my normal beverage of choice, and he was absolutely right), and even by the standard of the '60s and '70s, access everywhere was generally free and easy, though the business on-track was deadly serious, as poor Lucky Casner and Walt Hansgen would have confirmed, had they been able to.
By 1972, I was elsewhere, distracted by the run-up to university finals - funny priorities - but though my Dad was no longer Sports Editor, he still found an excuse to be there. Scanning his pics gave me a strange longing for a beaker of Beaujolais ...
Two shots of getting the Ferrari 312PBs ready for action.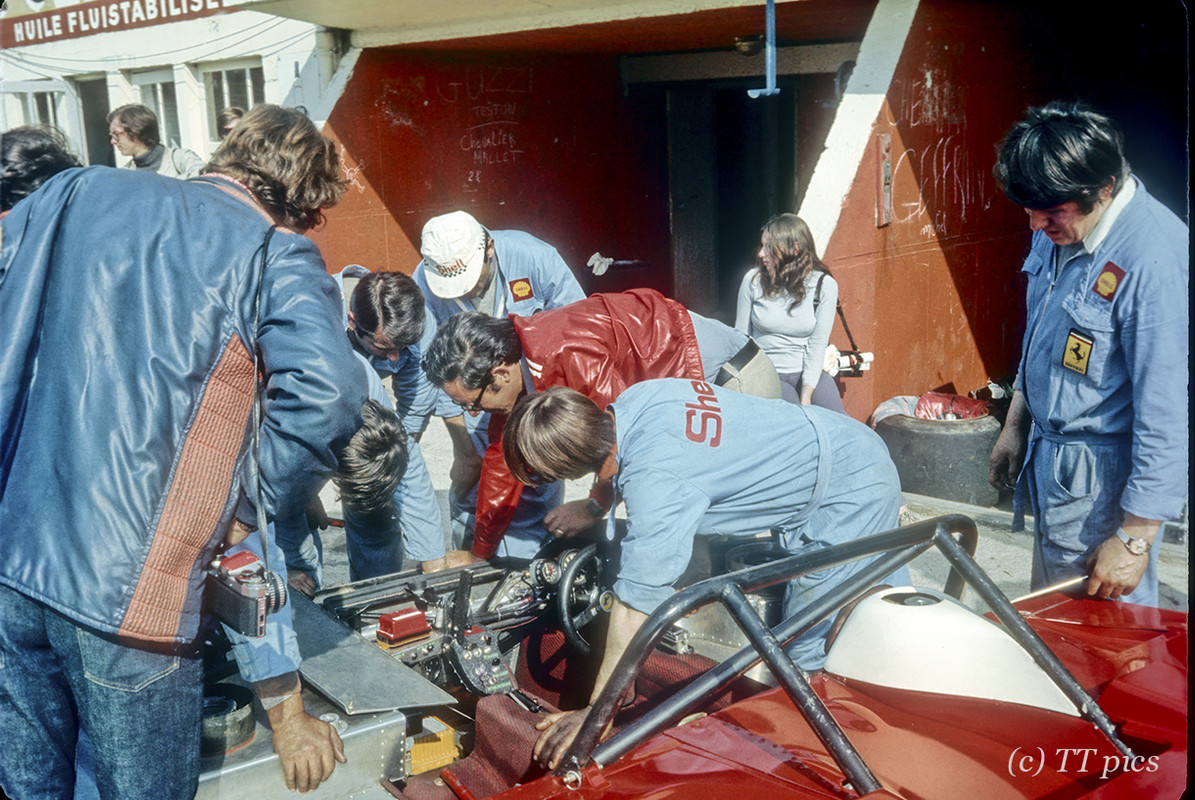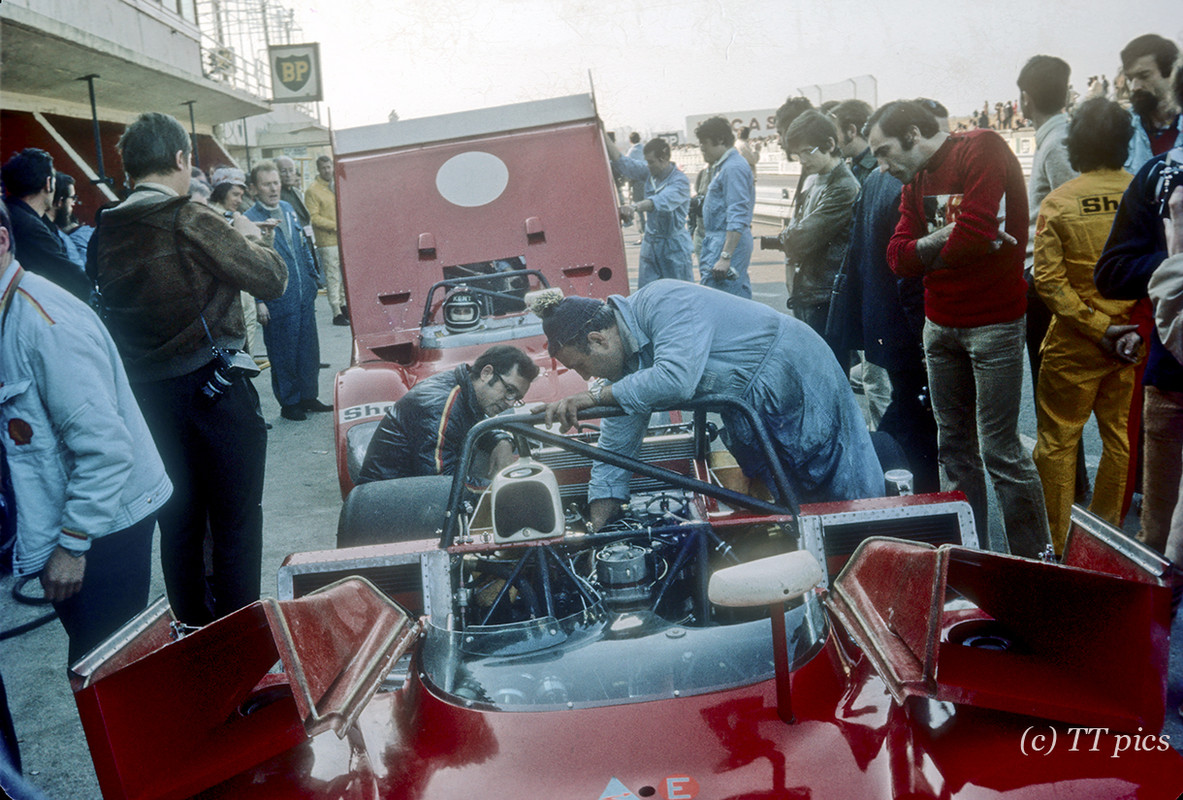 Chris Amon in the Matra pit , keeping his mind on the job
.
And with the MS660 he'd be co-driving with Francois Cevert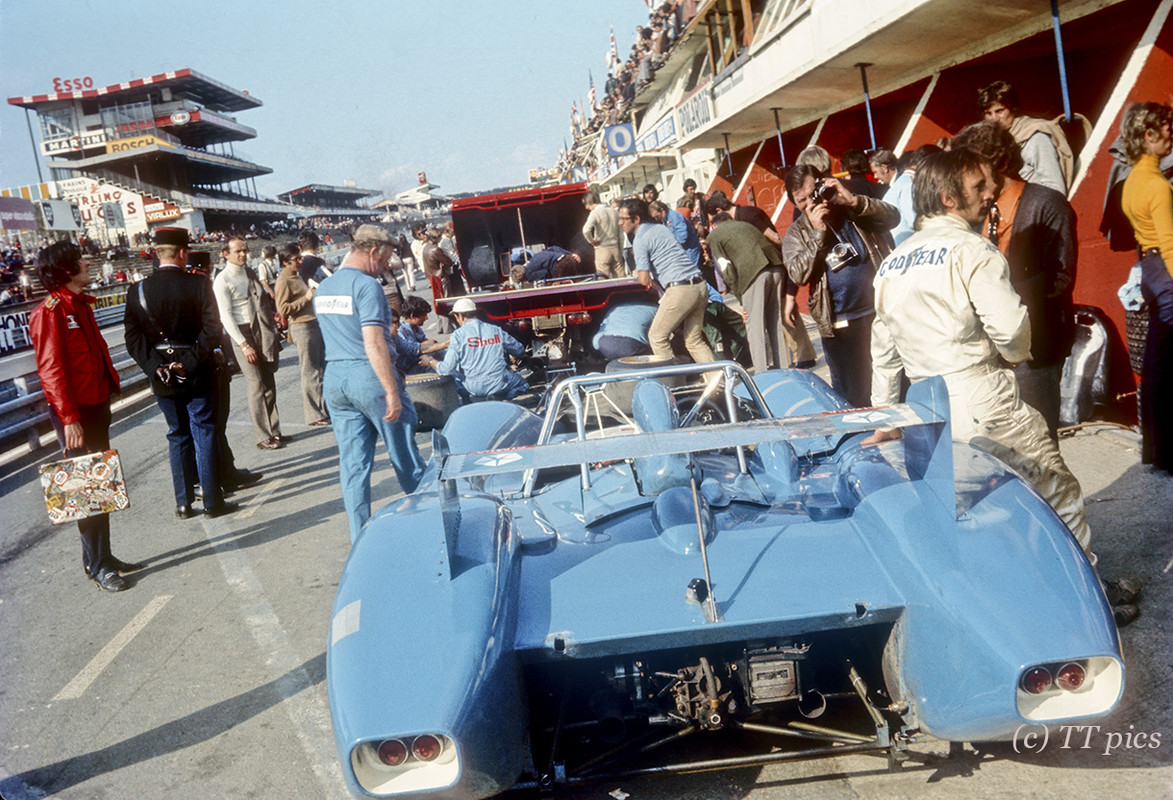 Matra tails being tweaked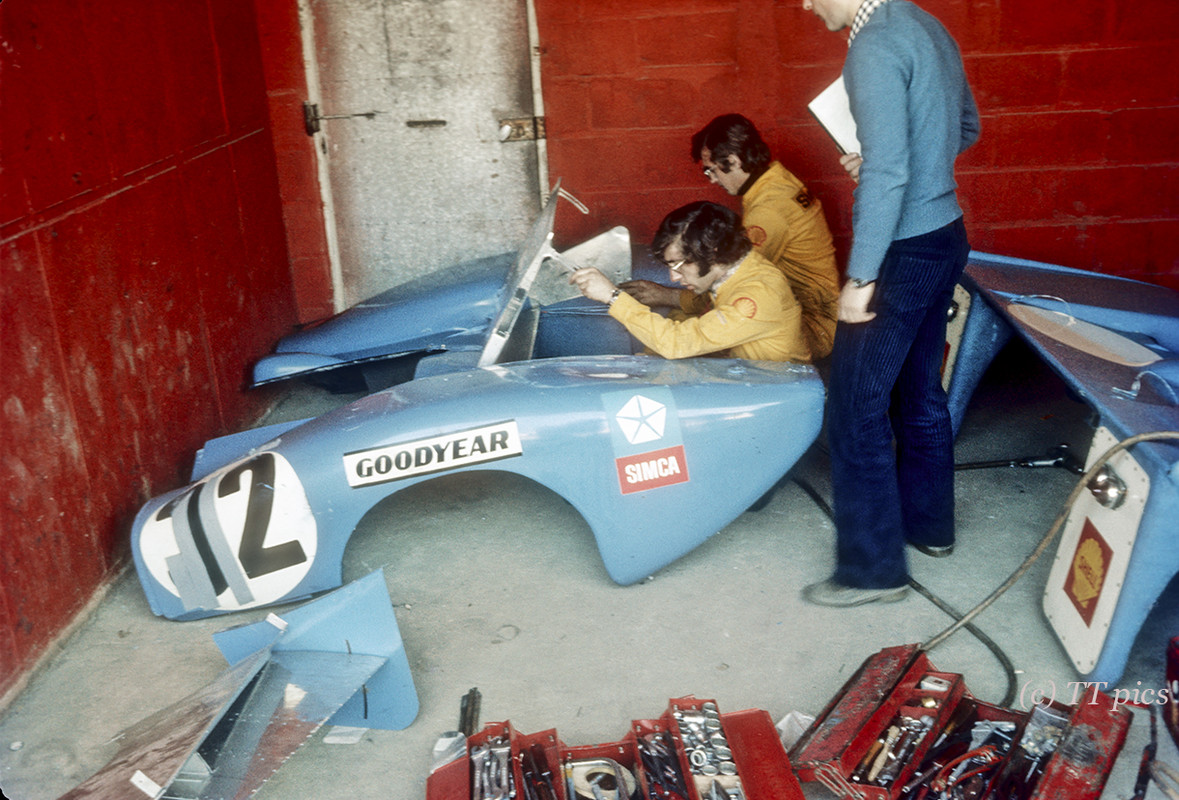 A Ligier JS2 attracts some paddock admirers - French Lotus?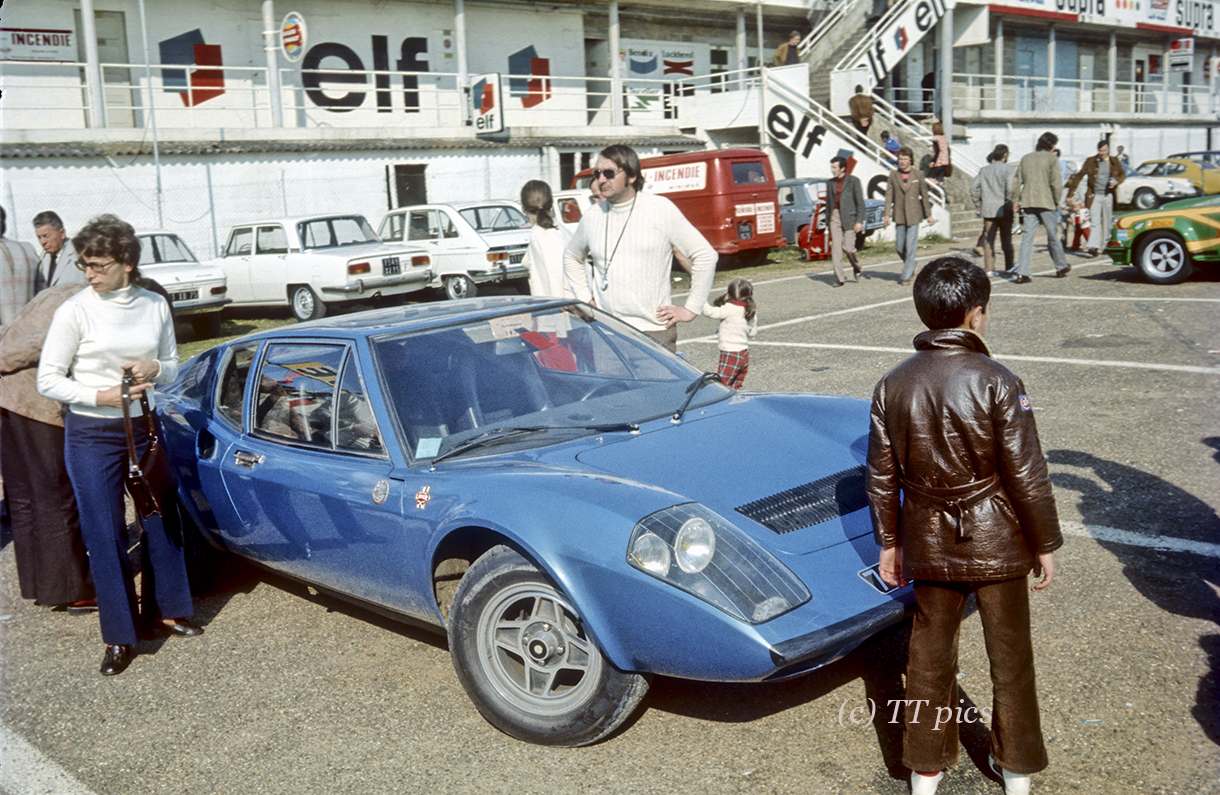 I can't find this 365 GTB/4c on any entry but like its front fences - and its cooking brother in the background.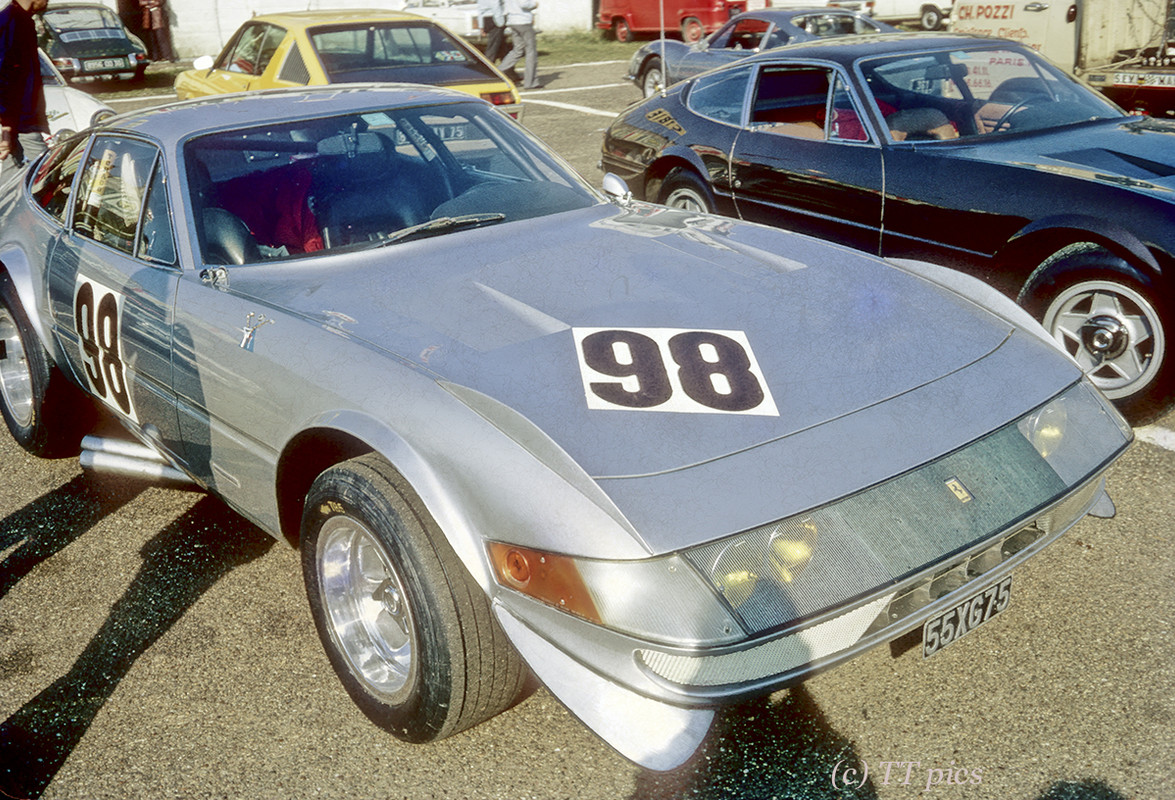 The De Tomaso Pantera GT4 arrives, if not in style.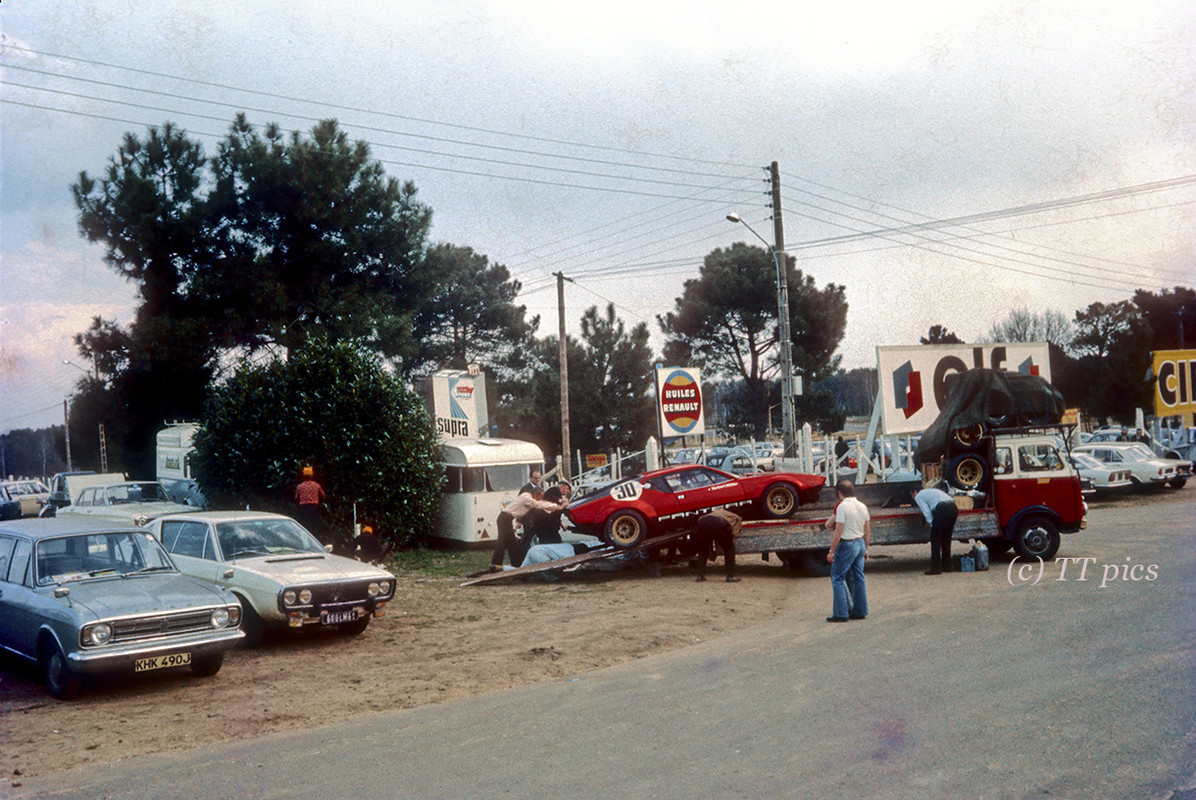 Later in the pit-lane, to be co-driven by Herbert Muller and Mike Parkes.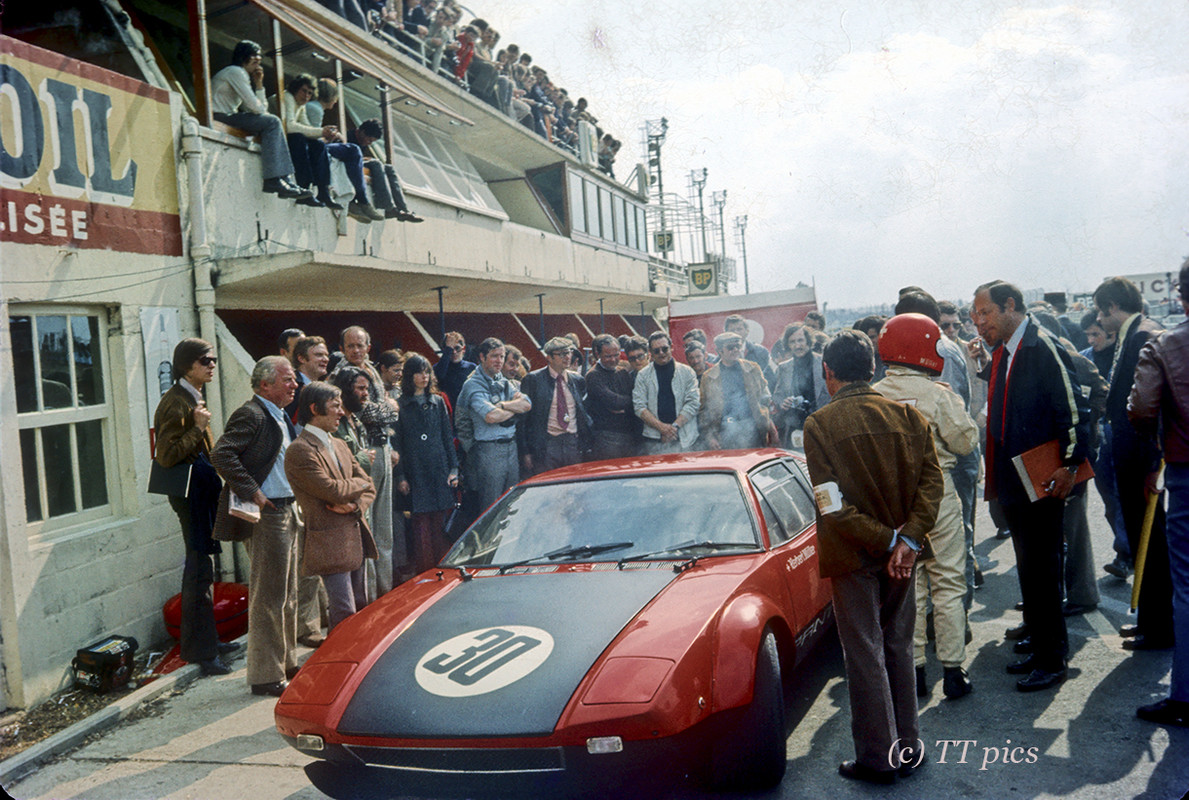 DSJ was not one for sitting on the fence but here he is with Maurice Rowe.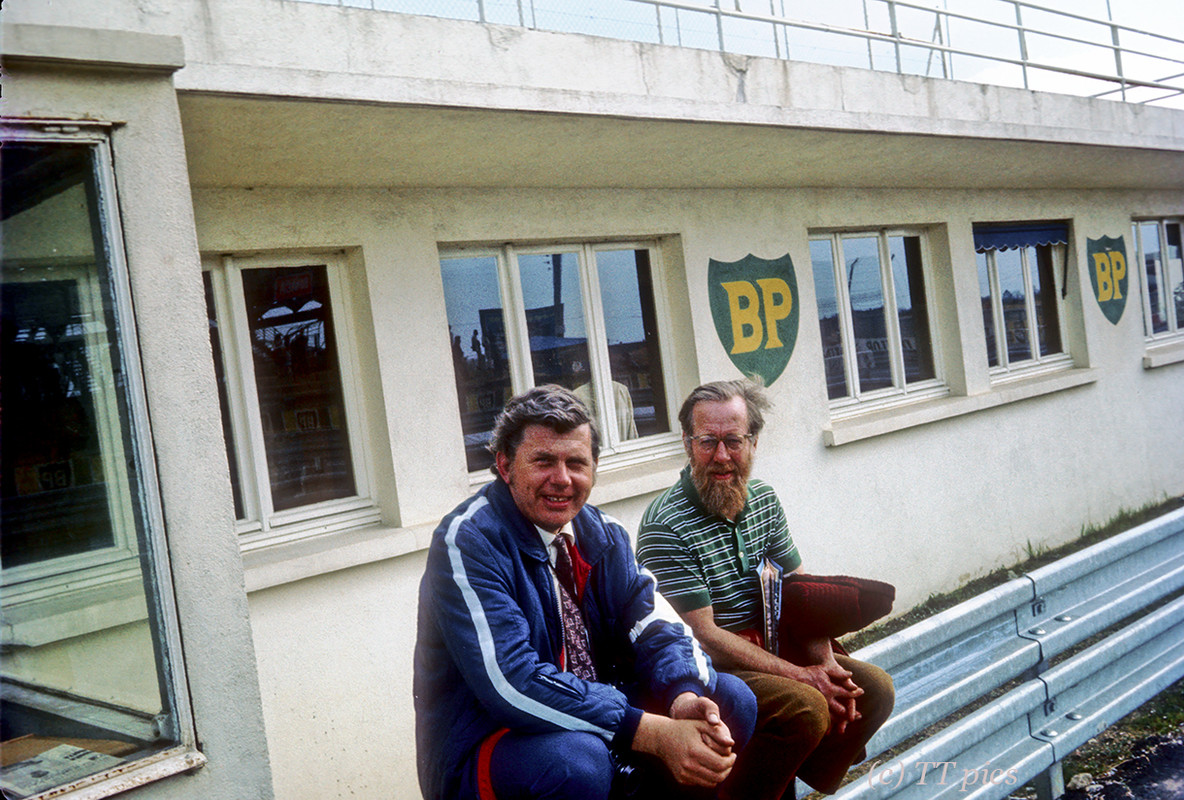 Cheers!