On the 28 September 1980 Alan Jones accumulated an unassailable points tally at the Canadian GP to be WDC.
Although he did some successful earlier Go-Karting his first circuit racing was in a Mini about 1964. He and his father, Stan, reportedly purchased the car from a repossession yard. The engine was in bits and later assembled by a well known tuner, Brian Sampson.

About this time Alan also drove his father's 2.2 or 2.3 ltr Cooper Climax - He was about 18.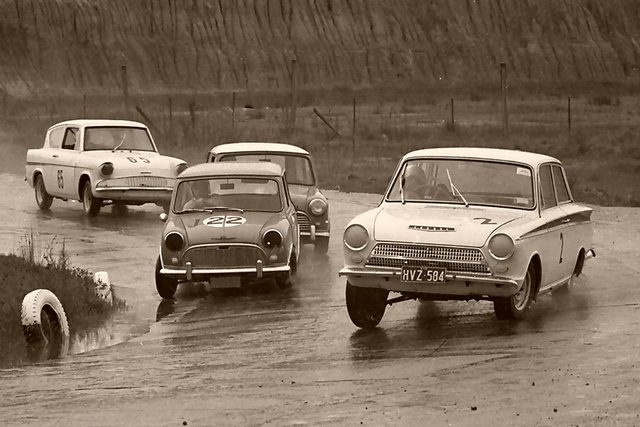 Photo - Hume Weir - (Bruce Wells)
Edited by Wirra, 28 September 2020 - 10:57.