Don't worry child, Jimmie is not here this time. But what is here, is the hype of 4 Indycar races in 3 weeks to start a new season.
Welcome and howdy to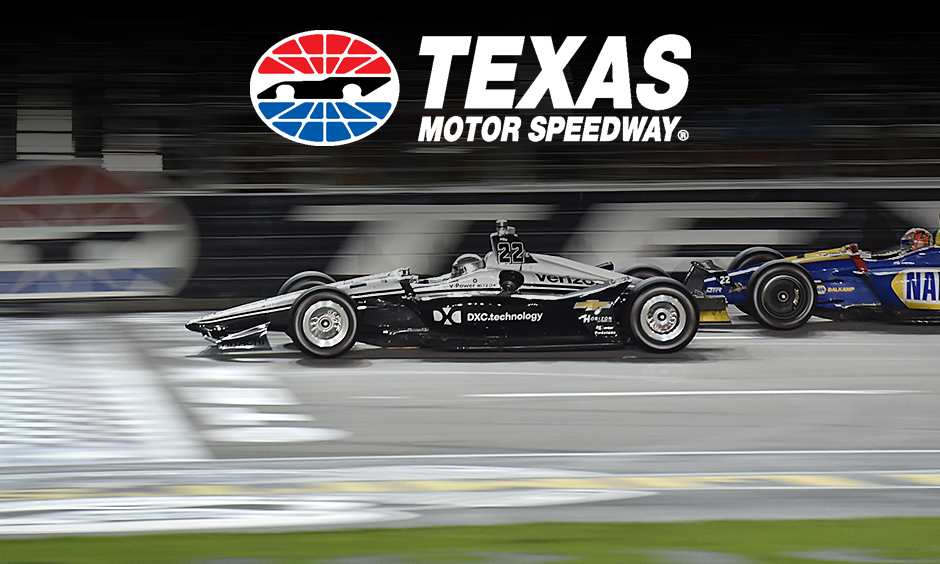 One of my biggest and highly specific pet peeves as a practicing 'pagan' is the onset of a couple of calendar dates throughout the year - November 1st, February 1st and May 1st - why ? Because on those days, social media is drenched with a deluge of ill-informed yet well-intended messages like 'Happy Samhain', 'Happy Imbolc' and 'Happy Beltane'. Unbeknownst to most somewhat trendy witches out there, the Gregorian Calendar is not something Nature tends to follow in it's cyclical evolution.
'Oh it's September 1st, so I guess it's Autumn now.'
It isn't like that in Nature.
But it's like that in Indycar.
Indycar fans during a Month ov May hypetrain
For the Motorsport world, the month of May suggests the start of an abundant season adorned with 2 of it's most famous crown jewels. And thankfully this year we'll get to have a somewhat 'normal' run at it with the Indy 500 scheduled to go gorgeously green on the 30th. Until then, we are blessed to have not one, not two but three races, with two of them starting in a span of 22 hours this weekend!
Ladies and gentleman, I am Ov, your forum Speedway Shaman and I bring you the 2021 Genesys 300 and XPEL 375 coalesced into a full Indycar double ritual of 675 miles at the Texas Motor Speedway.
Deranged Druid Willy P officiating the human prosperity sacrifice to the harvest Indygods of this new Month ov May
First off, let's get the logistics out of the way nice and early so that people get the important info without having to scroll down too much:
*invoking oval racing opulence*
Ritual Times:
Central US times*
May 1st
Practice 12:45 PM EST - 17:45 PM BST
Qualifications 16:00 PM EST - 21:00 PM BST
GENESYS 300 19:45 PM EST - 00:45 AM BST
May 2nd
XPEL 375 17:15 PM EST - 22:15 PM BST
Sacred Grounds: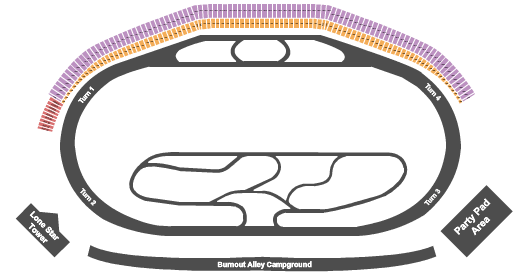 Weather Spirits:
I donno, just give your offerings to the western gates so that the spinny wind devils of the May-time Texas skies stay appeased and don't hex the oval this Sunday like they sporadically tend to do now over at those blessed heathens in Nascar.
Past contemplations:
Last Sundays highlights for context.
*debating the finer points of Herta being in Indycar vs. F1*
Right, onto the ceremony...
just imagine a burning Borg-Warner
As you probably noticed already this thread's theme is a Indycar meets 1973's Wicker Man skit, complete with super-imposition, Tarot, some history, hopefully some learning and the outsider looking in motif of Edward Woodward's character of Sergeant Howie as an Indycar Autosport forum newcomer taking a glance at the seemingly hedonistic and harrowing heathen happening going on in this our holy Indycircle. If you haven't seen the movie yet, spoiler alert: Dixon wins at the end.
'what does this Catbird Seat even mean?! heretics...'
Beltane is the cross-quarter day of Spring in the greater cycle of the year, which basically means that it's the literal mid-point of the Spring season in the Northern Hemisphere. It's when the Sun hits the 15th degree of Taurus on the ecliptic plane which shows that we're halfway between the Spring Equinox at 0° of Aries and the Summer Solstice at 0° of Cancer. It's not the 1st of May which is now seen as 'calendaristic Beltane' ugh, but on the 6th of May this year, 'Astrological Beltane'. 45 days from the Equinox, 45 days until the Solstice. And in most Northern Hemisphere cultures throughout the length and breath of time, this period and specific day represented a time where day grows longer and brighter, as does the light and warmth in the environment, animals start mating, plants are flowering, flooding everything in pollen which means that Nature is having sx right now all over the damn place and the energy is there to ground in all this abundance into something tangible. It's a time to tend to all these new crops, fields, momentum, inspiration and opportunity and make the most of it, knowing that in 6 months, it'll eventually wither back into the ground. But for now, it's time to celebrate all this life around us. All this racing around us.
We start this Month ov May in Indycar with 2 of only 4 oval races this year. There are a lot of this I find worrying and wrong on this year's schedule and my main issue is the lack of oval racing. Granted, with have the Indy 500, but just one race at Gateway and two short ones at Texas Motorspeedway just doesn't cut it in my book. The thing I like most about Indycar is the rich diversity, meaning that we race on road courses, street circuits and oval tracks as equally spread as possible. Texas, Indy and Gateway is too weak, I say and I am not advocating for something too perilous like Pocono or too feral like Fontana, but something, anything more than this. Texas is not even that good for Indycars honestly. Phoenix was meh and we left Richmond to quick while this year Iowa ( which is fantastic ) is thrown to the wolves. With a calendar consisting of around 17 races usually, I think that we need 4-5 races on ovals other than Indianapolis to really highlight the verdant variety and veracity of this, our beloved series. But I'll give Indycar the benefit of the doubt with this because of our current circumstances and just be grateful of what ovals we go to race on this year regardless.
That being said, I find myself in actual great spirits about this 2021 Indycar season for some reason. Part of it is the undeniable and unbelievable depth of the current field ( heh cryptic Taurus joke ) and the open and often possibility of organic range of results that this field is producing. We have deities like Dixon mixing it up with veteran champs like Bourdais, Power, RHR, Pagenaud, Young Americans like Newgarden, Rossi, winners like Rahal, Sato, exceptional youth like Veekay, Palou, Herta, O'ward, skillful warriors like Ericsson, Rosenqvist, Harvey, the rookie trio of Grosjean, McLaughlin and Johnson, cameos by Montoya, Castroneves, de Silvestro, Toh'nee, even mayors and memes. Phenomenal. And it all has this nearly MotoGP 2020 vibe of I-don't-even-know-who-can-win until we inevitably have a Dixon vs Newgarden showdown.
The key here is fun. This series is fun. These threads are fun. I am having fun. I have fun watching most Motorsports, but the series I enjoy most tends to shuffle about from year to year like Random Winamp Guy's selection. And this year, at least for this time feels very Indycar-centric to me so far. Also, it's such, such a far cry from where we all were last year at this time and each day we are closer not an idealized normal but to a healthier connection to the wider world as a whole, both collectively and personally. So as we turn towards the fields and crops of the future, so too let's take a glance at past events on this, the Texas Motorspeedway.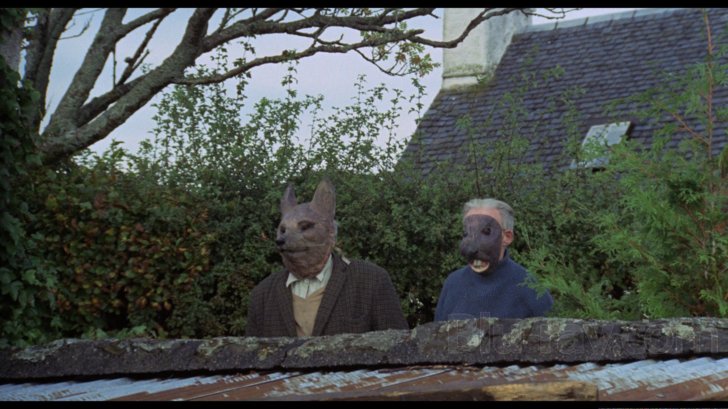 *anticipating Full Indycar*
5 years ago:
Back in 2016, we had a race here that started in early June and ended in late August because of crashes, inclement weather and a big Le Mans race the next week that had a lot of Indycar starts featuring in it. So we had a surreal scenario that saw 70+ days between green flag and checkered but it was worth it because of it's last lap thriller between Graham Rahal, James Hinchcliffe and the pack. Some say that the race is still going on, Newgarden still sliding down the front stretch upside down, us still waiting for that Lap 72 - we never left. Some sorta creepypasta Schrödinger's Indycat. We never left.
10 years ago:
Back in 2011 when I started watching Indycar again after one of my favorite ever races, Le Mans '11 and rediscovering personal interest in most Motorsport series, Indycar did a twin 275 mile races here, so we can look back at those for some quality inspiration.
20 years ago:
We had a posponed race and a twin race here, but back in 2001, we had a race here that never even got going. It's a lot to talk about but in short, a combination of track, car speed and general human incompetence by the CART ruling body made racing here an absolute tragedy in waiting with drivers having intense vertigo from the obliterating speeds. It did result in the fastest race lap ever ( iirc ? ) however by Adrien Fernandez.
That lap is just beyond.
Ok, back to our current timeline. Let's take a look at our current points standings:
Yeah, it looks pretty MotoGP-y without any Nascarisms, GT BoPing and BTCC weights thrown around. Seems quite solid, but only time will tell. Just like The Dixon knows.
the fuel wizard during his self-generating fuel harvest rites
Oh, and speaking of Genesis, Jimmie was kind enough to let his flesh vessel warp into the kinetic effigy of Toh'nee Kahna'an as per the antedilluvian practices ornately carried by ashen whispers through the forgotten burial mounds of the Queen City of the Prairie.
The prophecies speak of Toh'nee needing a host every 5th Eclipse Saros Cycle to bring fame and fortune on ancient oval battlefields. Rise oh primal one, bring neolithic numinous might onto every turn of the left winds.
Toh'nee getting his seat fit for his 4800th Carvahnah
DANGER ZONE - IndyTarot time!
4 cards for the 4 picks FOR4 the 2 races each:
Texas I 300
Pick A1 - 5 ov Swords
Drive: Intellectual crisis, struggling against fate

Light: Realisation of limitations and restrictions, philosophy born in pain

Shadow: Loss, defeat, failure, poverty, fear
Pick B1 - Knight ov Pentacles
Drive: Solidity, increased material, growth

Light: Unwavering, industrious, enduring, reliable, practcal, reasonable, careful

Shadow: Stubbornness, corruption, avarice, phlegma, dullness, coldness
Pick C1 - The Chariot
Drive: The will to conquer, courage, victory

Light: The awakening of powers, the way ahead, searching and finding one's place in life

Shadow: Megalomania, insensivity, running against walls
Pick D1 - The High Priestess
Drive: The desire to find the inner sources, the own springs

Light: Being one with the beginning of all, aware of the wisdom from the subconscious, intuitive knowledge, patience

Shadow: Dreaming, changing moods, doubts, ignoring of reality
Texas II 375
Pick A2 - Page ov Wands
Drive: Passion, joy of life

Light: Enthusiasm, courage, beauty

Shadow: Greed, arrogance, poverty of true feelings, superficial, theatrical, cruelty, instability, domineering, a gossip
Pick B2 - Page ov Pentacles
Drive: Creation, growth, birth, making

Light: Generosity, kindness, love, faith, sensitivity and concentration

Shadow: Wasteful, prodigal, illogical, stubborn, all too dependent and changeable in her opinions
Pick C2 - 4 ov Pentacles
Drive: Stability, security, gain

Light: Assured material gain, rank, success, wealth, productivity

Shadow: Fear of loss, avarice, greed for more, over-estimation of material wealth
Pick D2 - Wheel ov Fortune
Drive: Eternal motion, changing, restarting, accepting of fate

Light: Unexpected changings, fortune, realization of luck

Shadow: Fatalism, a changing to the worse
G'luck chasing that fantasy trophy y'all.
And with that, the rite is consecrated and now the discussion delicately opened for your creative input and blessed narratives; may the crops be full of compassion, the fields filled with fervor and all orchards resplendent in the sound of Victory Lane. Happy Beltane to y'all, and to all a good double race.
My purplest regards, the forum Speedway Shaman, Ov