Thank you so much Weaverbird for more of these fascinating photos. What follows is all from her: text, photos and captions.
* * * * *
Teddy Yip's MAZDA RACE OF CHAMPIONS, MACAU 1989
(support race for the 36th Macau Grand Prix)
Brabham, Jones Alan and Parnelli, Hulme, Geoff Brabham, Rutherford, Moffat, Rouse (Pole) Ireland, Al, Bobby and Robby (youngest), Unser, Sneva, Salvadori (oldest), Lees (Winner)
All in identical Mazda MX 5 (imported from Hong Kong and right hand drive). There were a lot of grumbles (and subsequent excuses for bad driving/accidents) from the American contingent who were driving r.h. drive for the first time! Very exciting racing, brilliantly commentated by Murray Walker.
Innes Ireland had retired in the '60s, but was as excited as anyone to be competing in these road cars.
Mazda for show in lobby of Hotel Lisboa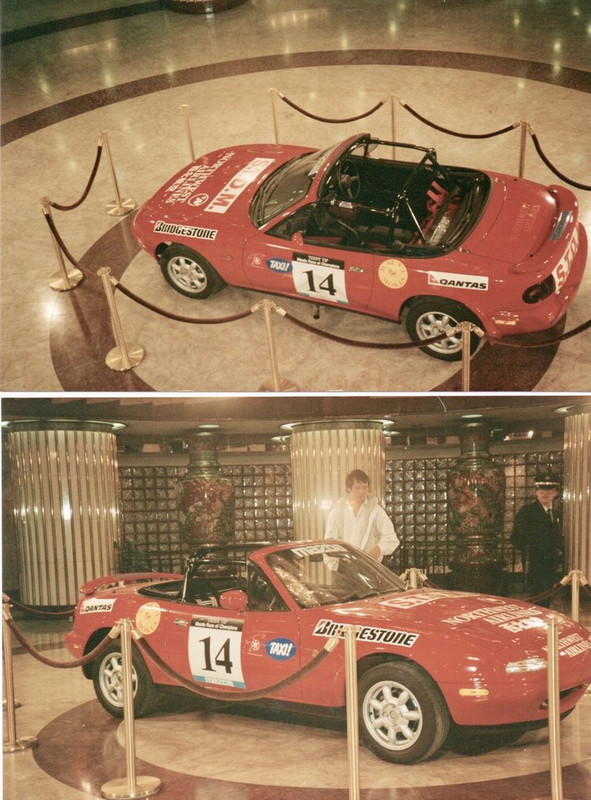 Geoff Lees (winner) and Al Unser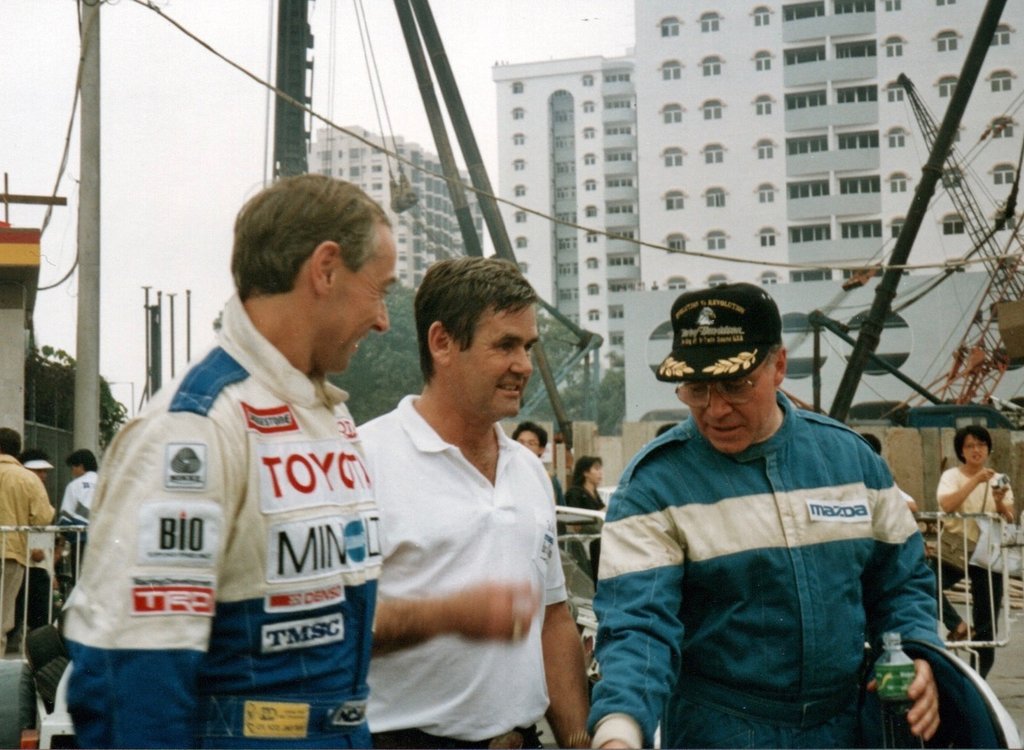 A few in the chaotic 'collecting area'!:
Denis chats to Innes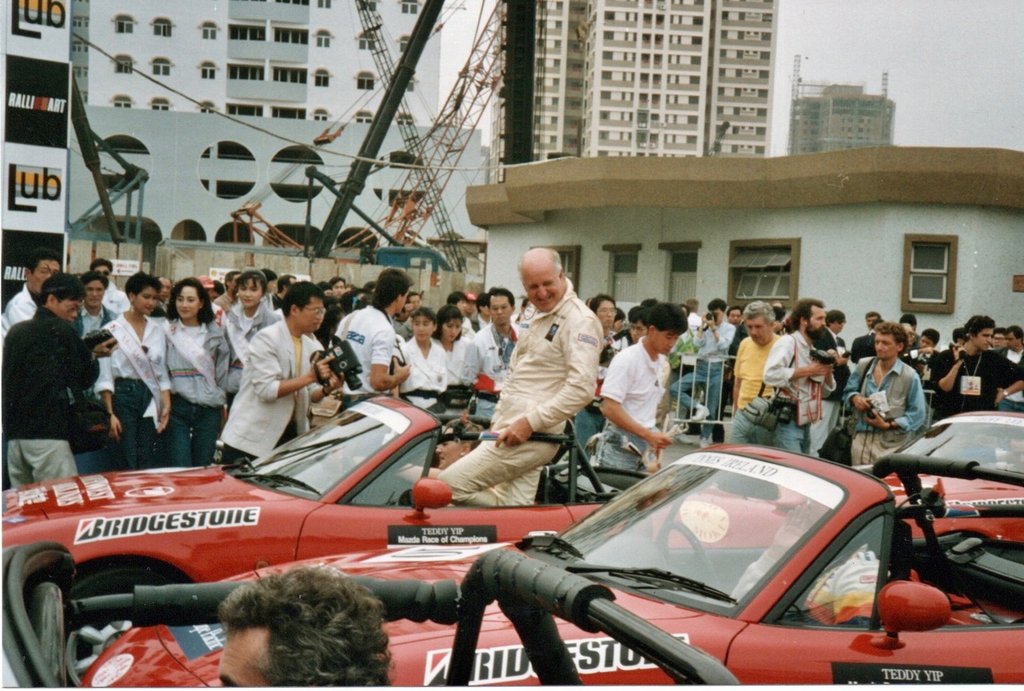 Al Unser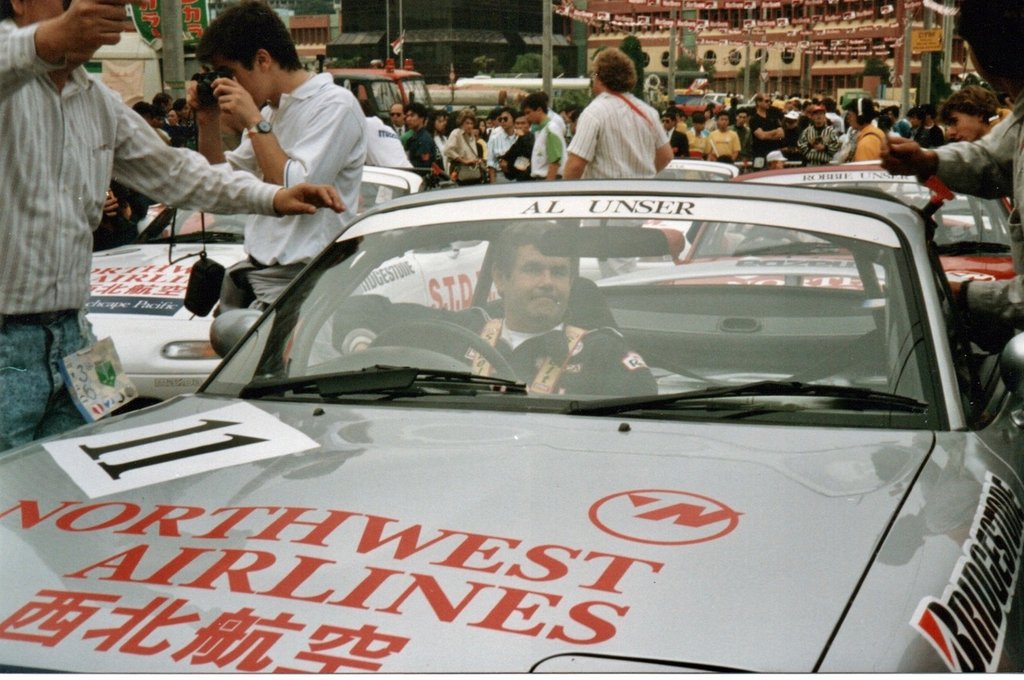 Bobby Unser (a bit pensive and thinking of driving on 'the wrong side' perhaps!)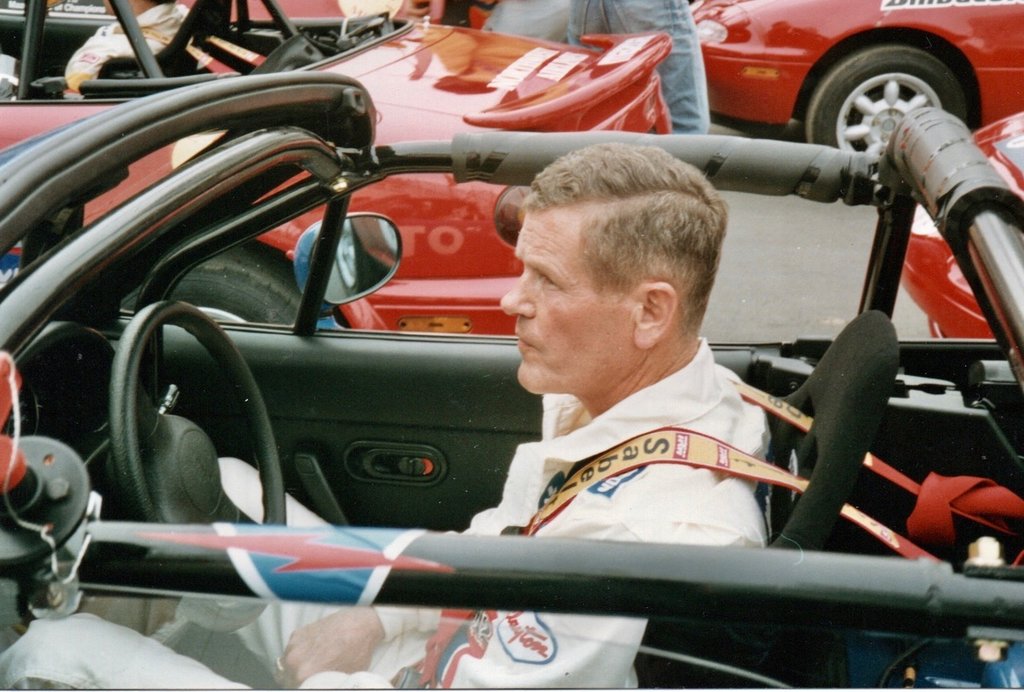 Tom Sneva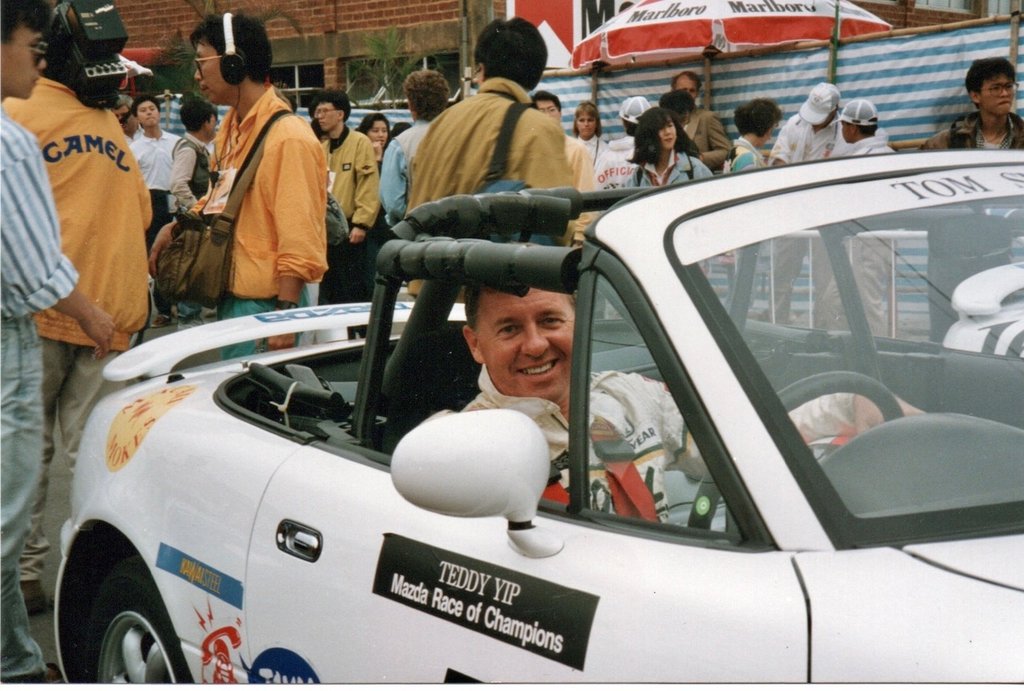 Bobby Rahal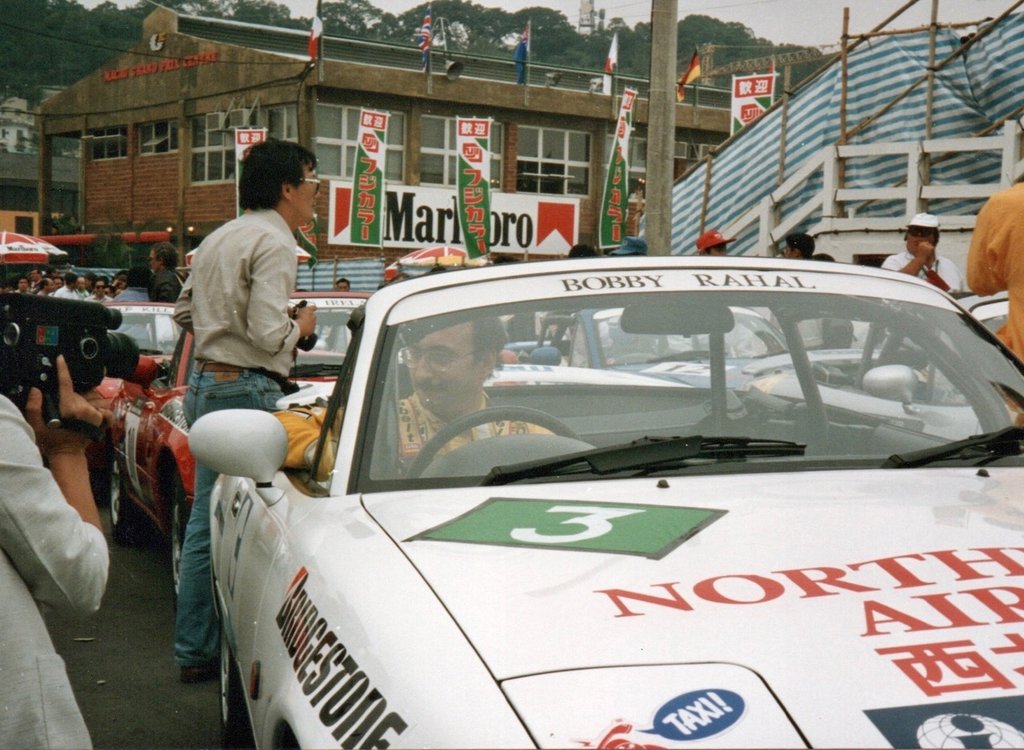 Geoff Brabham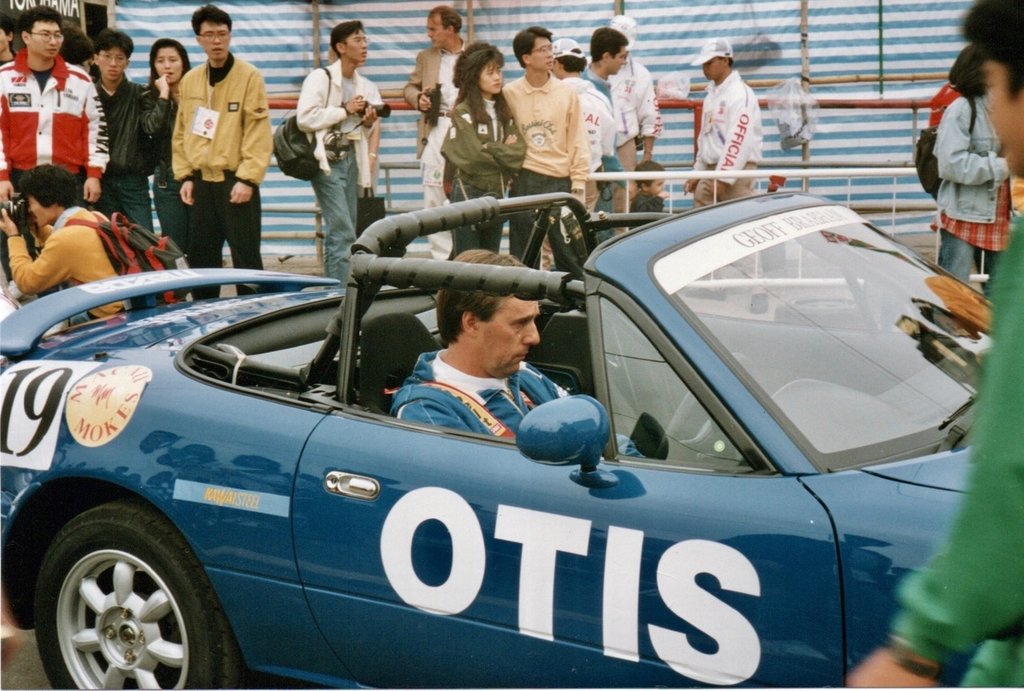 Alan Jones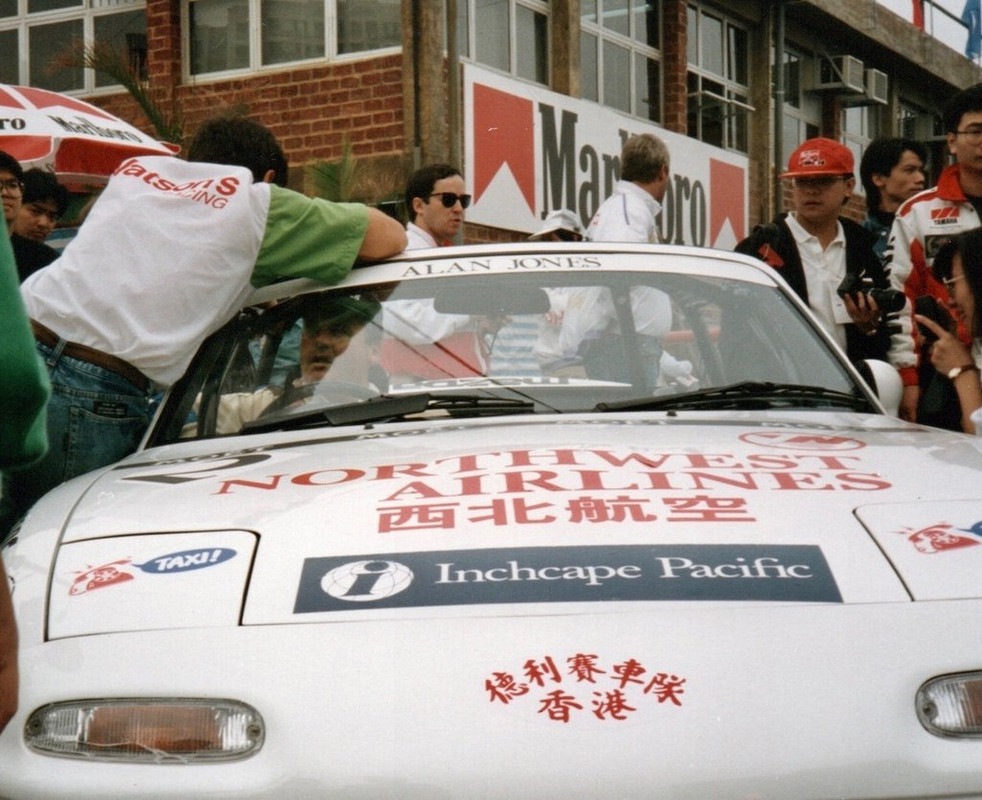 Denny, daughter at the wheel, (Innes beside)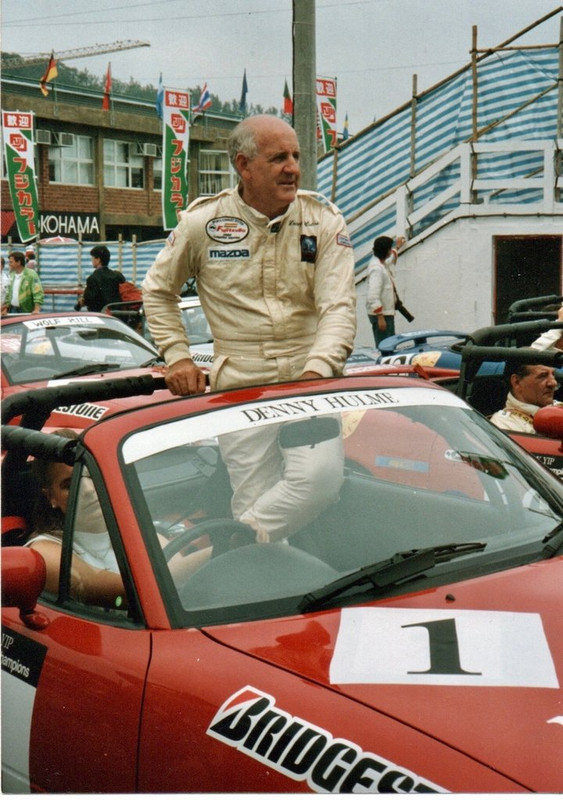 Roy Salvadori, Denis Hulme (and daughter, Adele) - back in Hong Kong hotel lobby