(Or should that be 'schnauzen'?) - Just came across this old print from Schmercedes - 1955 practice/testing before the Italian GP - which I thought might interest/amuse.
Engineer Rudi Uhlenhaut returning to the pits with the team's latest W196 Stromlinienwagen fitted with a hastily fashioned nasal extension...
A friend of mine describes the mod as a move to cure "der upforce".
DCN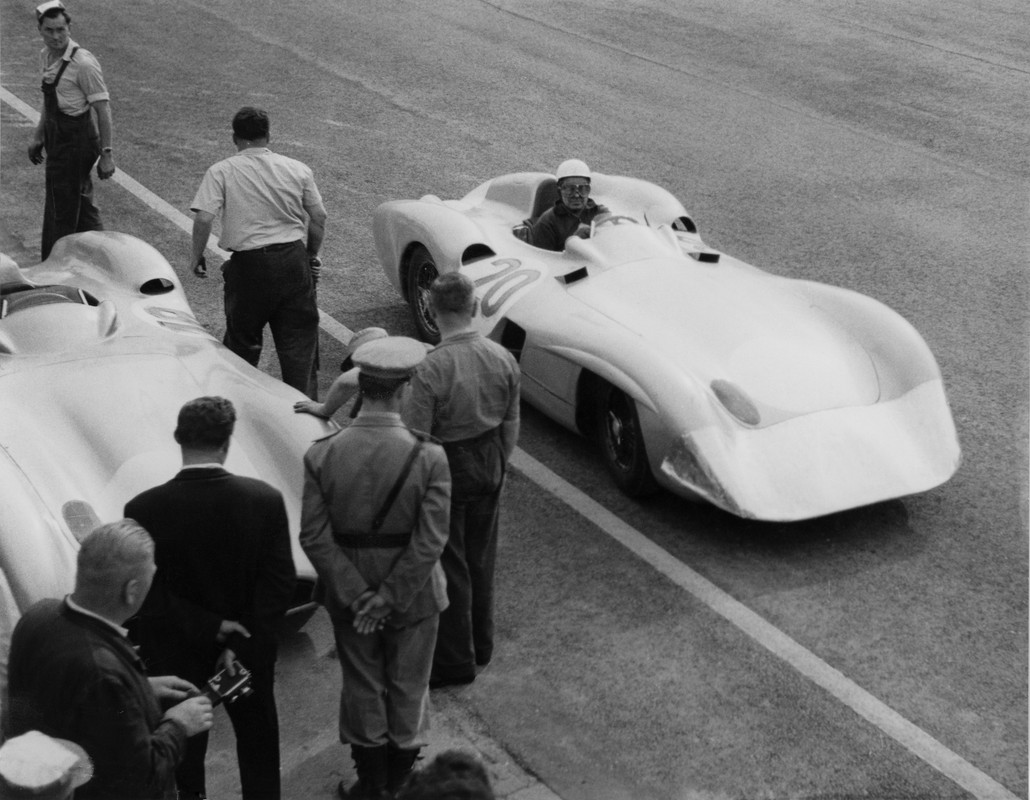 Edited by Doug Nye, 14 October 2021 - 16:02.