Hello everybody,
i'm searching for informations about the race engineers of all drivers and teams in F1 from 1995 to 2002. Found many informations on Google, old magazines or comments from pictures but there is still much work to do for me. So if anybody has good sources i would be very thankful.
The picture below shows my actual progress. If you find a mistake you're very welcome to tell.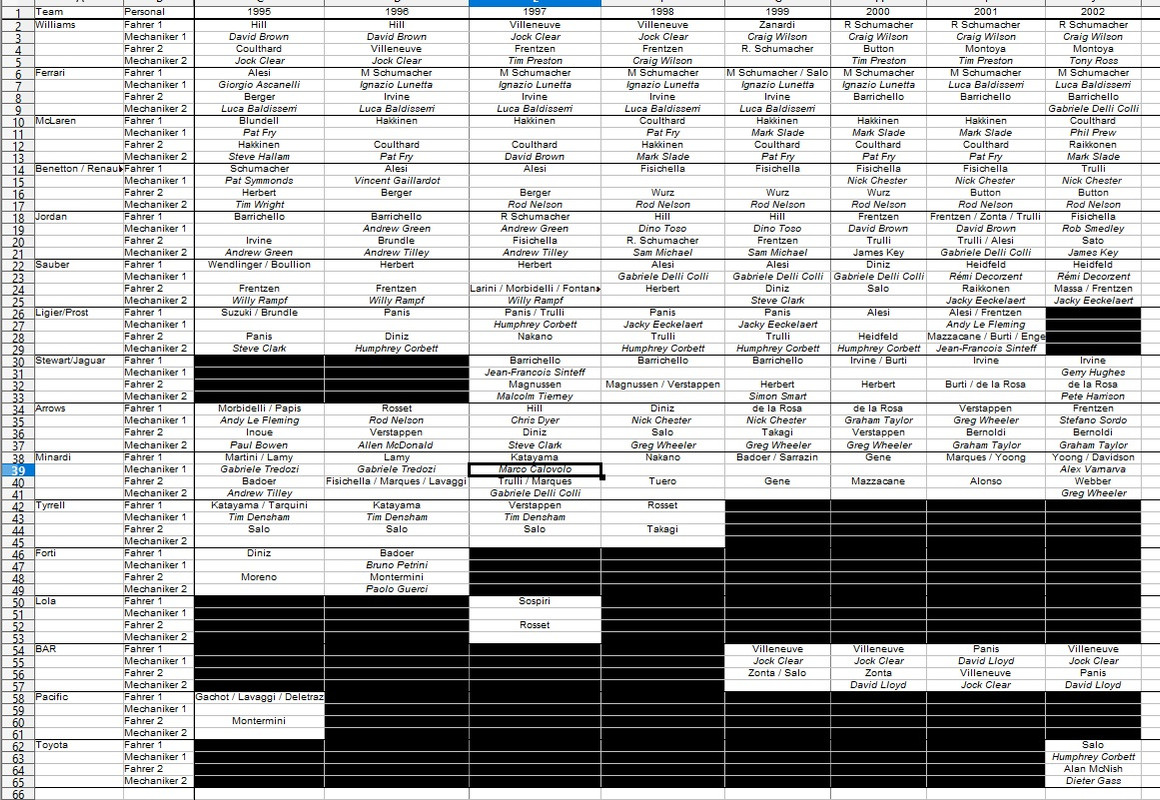 Thanking you in anticipation,
Maerker
Edited by Maerker82, 18 November 2021 - 19:52.