The Most Challenging, Fast, crazy circuit on the calendar is ready to host another MotoGP Classic.
Winning there, is a special & different feeling.
The huge crowd, the "stadium-like" atmosphere, the difficulty & danger factor of the circuit.

You need to be brave, you need to be fast, this is an affair for the best riders in the world!
This year, the Championship Battle is closer than ever: the sheer consistency of Fabio Quartararo, the talent of Enea Bastianini "The Beast", the resurgence of Aprilia with Aleix Espargaro, the up & downs of Pecco Bagnaia & Factory Ducati, and many more protagonists!

Every race is uncertain: we're coming from a Drama-Filled Le Mans Grand Prix, where we saw another victory for the young gun Enea Bastianini, beating Pecco Bagnaia & forcing the Factory Ducati leader to over-push, and crash out.


Jack "The Thriller" Miller capitalized on that, jumping in P2 ahead of Aleix Espargaro, another podium for the Aprilia Superstar.
Fabio Quartararo didn't manage to take podium in his home GP, but another P4 to retain his lead on Espargaro & Bastianini.

But look at that, it's WIDE OPEN!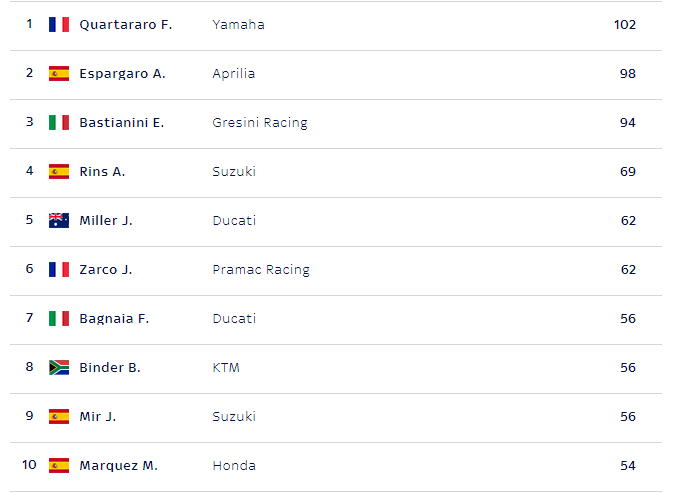 Now back to Mugello.
A 5.3 km classic track. It's old style: gravel traps everywhere, super fast corners, elevation changes and a huge main straight, where Bikes can reach speeds up to 360 km/h. (!!!!)

This is a view from the Main Straight, as the bikes flies by

The circuit is already a massive challenge as it is in the dry: but in the wet, this is going to separate the men from the boys.

Yes, beacause Rain is expected this weekend.

60% chance of rain during Qualifying on Saturday, and an equal chance on Sunday.
Mugello offered some Classic Races in the Wet, like the legendary last lap battle between Mattia Pasini & Marco Simoncelli for the win in 250cc



This weekend we also take time to remember a special young talent, who tragically lost his life last year in Mugello.
Another reminder of how dangerous racing is in Motorbikes at these speeds, and the respect we have to give to every rider who takes part in the races.

There is no Halo or Surviving Cell here.
Jason Dupasquier, a rising star of the Moto Grand Prix world....you will be missed!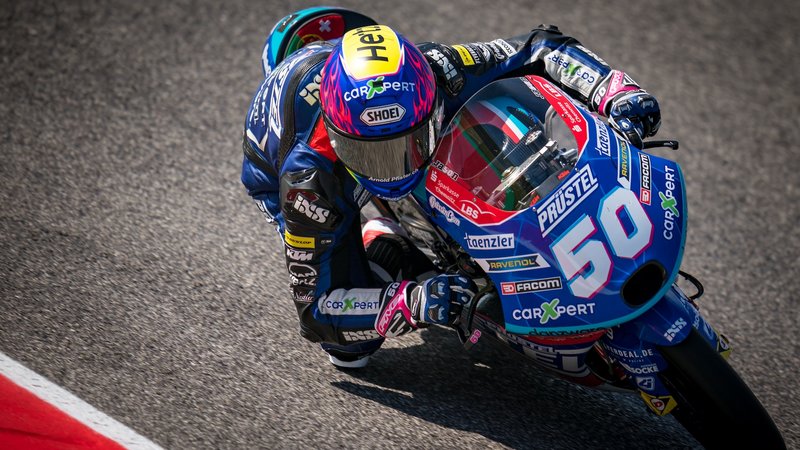 This weekend will also be special for Valentino Rossi & Max Biaggi.
In fact, Racing Number 46 will be retired, with a special cerimony on Saturday.

Max Biaggi, on the other hand, will enter the MotoGP Legends Hall of Fame, and he'll complete some parade laps on Sunday, before the race.
Two rivals, two incredible riders, celebrated together before the Mugello Grand Prix
Allright, let's dive into this weekend's schedule in Mugello
FRIDAY
7.55: FP1 Moto3
8.50: FP1 MotoGP
9.50: FP1 Moto2
12.10: FP2 Moto3
13.05: FP2 MotoGP
14.05: FP2 Moto2
SATURDAY
7.55: FP3 Moto3
8.50: FP3 MotoGP
9.50: FP3 Moto2
11.30: QP Moto3
12.30: FP4 MotoGP
13.10: QP MotoGP
14.10: QP Moto2
15.10: Moto E – Race 1
SUNDAY
7.55: WarmUp Moto3, Moto2, MotoGP
10: Race Moto3
11.20: Race Moto2
13.00: Race MotoGP
14.10: Moto E – Race 2
(UK TIMES)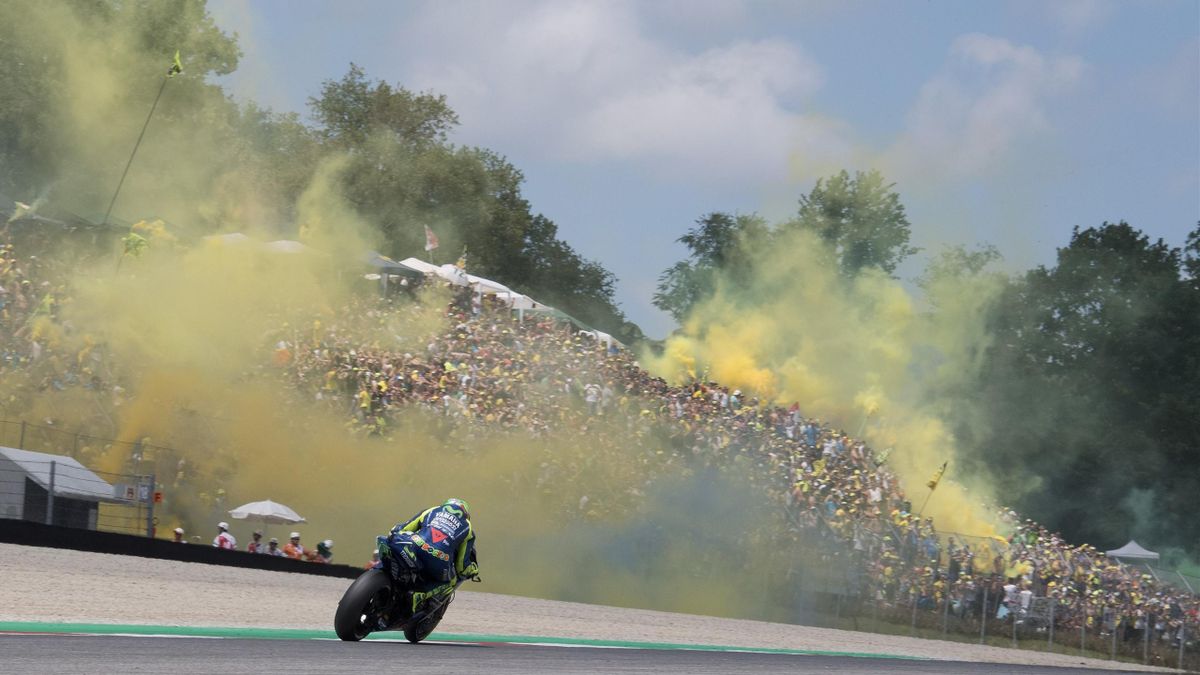 Edited by thegamer23, 26 May 2022 - 09:33.