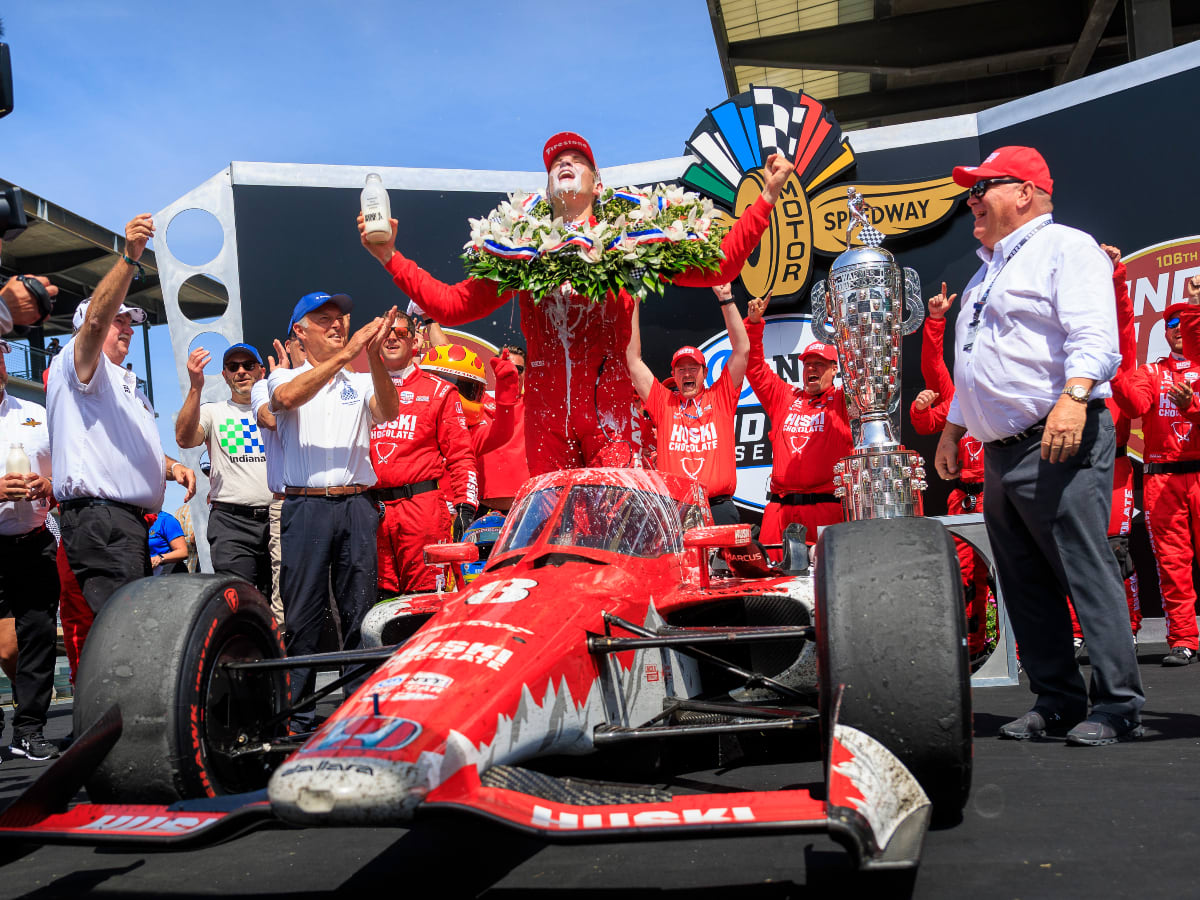 Indycar is back!!! Following a speedy turnaround, your favourite international oval-inclusive single-seater circus leaves Indianapolis Motor Speedway for another, er, two months, and arrives at the bumpy, twisty and relatively bucolic circuit at Belle Isle Park within the Detroit River. This will, regrettably, be the last time the Indycar series visits the 2.35-mile parkland circuit as in his wisdom and serenity Roger Penske is moving the Detroit event to a rectangular layout outside the Renaissance Center downtown. So, one last chance to post that Montoya qualifying lap, one last chance to list all the different track surfaces that make up the circuit, one last chance to reminisce about the Carlos Munoz's only Indycar victory. Well, maybe.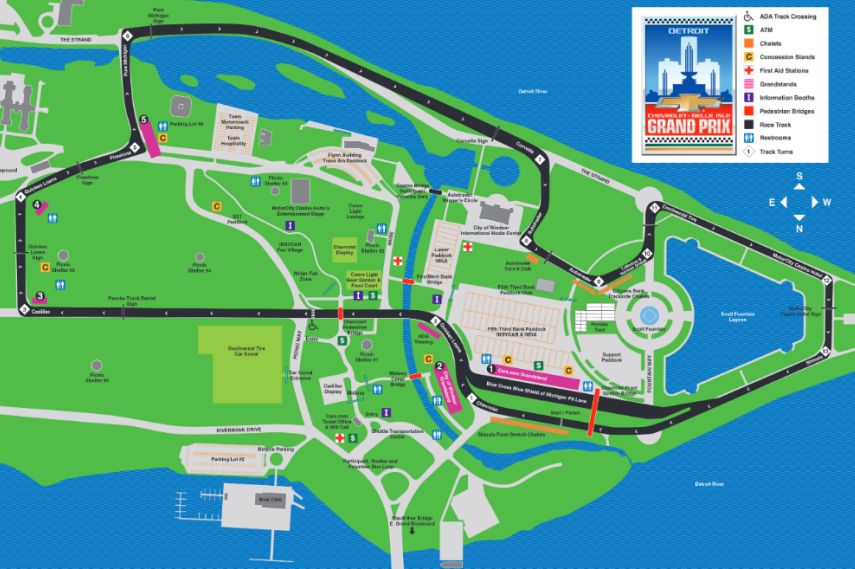 It's only one race this year, so no chance of a repeat of last year when we were spoiled by Will Power's car not switching on after Felix Rosenqvist's red flag and Marcus Ericsson inheriting his first Indycar victory (times change?),
and
Pato O'Ward qualifying 16th and dashing through the field in the closing stages to win his second Indycar race. O'Ward went on to feature in the championship run-in, Ericsson did not. This time? We'll see. More on that directly below.
A brief study of the points standings indicates that after a solid, even miraculous two weeks, Marcus Ericsson has jumped from an uneventful eighth in points to the championship lead. Being the Ganassi entry that kept it all together reaped benefits. Pato O'Ward's second place has yielded a similarly vertiginous jump in the standings, whereas Alex Palou stays close to the championship lead after his recovery drive to 9
th
. Penske, who went into the Indy 500 with their three drivers in the championship top four, have seen their boys Power, Newgarden and McLaughlin drop to P4, 5 and 7. Still, there's only 24 points between Ericsson in first and Power in fourth, and even notorious pitlane velocitator Scott Dixon is only 60 points of the championship lead, with 11 (eleven) rounds still to go. It's too early for points, really! Plenty of time for one of the expecteds to grab hold of 2022, turn it upside down and pick up the loose change of glory that collects on the pavement of history.
Well, here's your schedule:
Friday, 3 June
8am: IMSA practice 1
12.05pm: IMSA practice 2
2.25: Indy Lights practice
3.30: Indycar practice 1
5.30: IMSA GTD qualifying
5.55: IMSA DPi qualifying
Saturday, 4 June
7.45am: Indy Lights qualifying 1
8.30: Indycar practice 2
9.50: IMSA warm-up
11.30: Indy Lights race 1
12.35pm: Indycar qualifying
3.10: IMSA Chevrolet Sports Car Classic
Sunday, 5 June
10.15am: Indycar warm-up
12.10pm: Indy Lights race 2
3.30: Chevrolet Indycar Grand Prix
OK! Time for comments below. I don't know anything about IMSA, but please talk about it as much as you want to.