I've mentioned Bob Britton before, the builder of the Rennmax cars in Sydney...
Britto is a thinker and an innovator, even though he spent an awful lot of time building replicas of Brabham's and Lotus' chassis over the years.
One of his pet hates was always cast alloy wheels. "Anyone can get a pattern made and machine a casting!" he'd tell me from time to time. But for the most part, castings were something he saw as an overweight and difficult part of a car. He'd rather fabricate things.
So, about 1970, he came out with a wheel that he felt had some nice advantages over the castings that everyone else was using. A monocoque wheel, a wheel made up of several spun pieces of aluminium riveted together.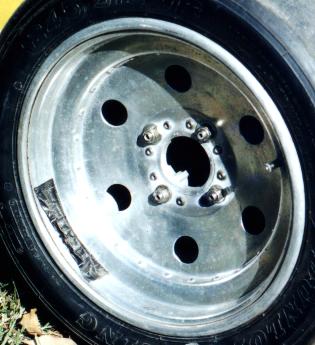 As can (almost) be seen, it was all based on a small cast alloy boss, with an outer section that formed the outer bead of the wheel. Other sections made up the balance of the wheel, with a triangulated formation being derived from these sections that gave it lateral strength.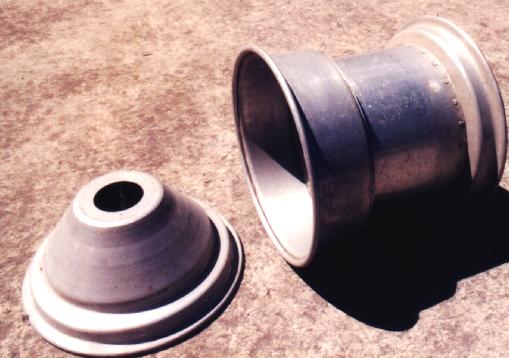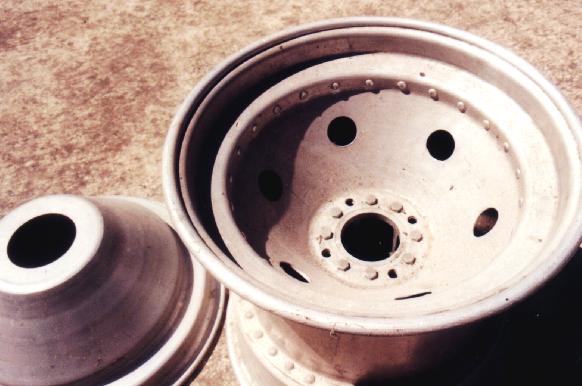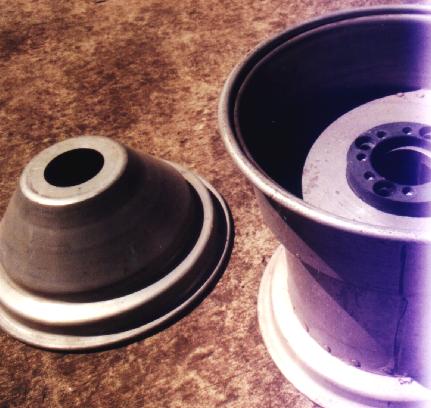 It was a fairly clever way of doing the job, even if it meant some extremes in tooling for the various spinnings that were required for different wheel widths (they came in 10", 12", 14" and 16" if I'm not mistaken). But they were fragile in the event of a crash... hence there aren't that many around any more.
Later, when building the BN6s (1973 or so) he put his thinking cap on again and came up with another way to do it, but his monocoque wheels always grabbed me... they looked neat and they did the job well.
Edited by Ray Bell, 13 January 2017 - 14:20.