Time for a new thread on posting pictures!
In this post are step-by-step instructions for using PostImage, which is a free service. Although you can use it without signing up, I would suggest opening an account, as that will make it easier to manage the pictures you post.
Firstly, go to postimage.org and click on 'sign up' top right. Enter the email address you wish to use - you will be sent a password immediately. Go back to the home page and select 'log in', which will take you to another page. When you have logged in, it will return you to the home page again and you'll see something like this: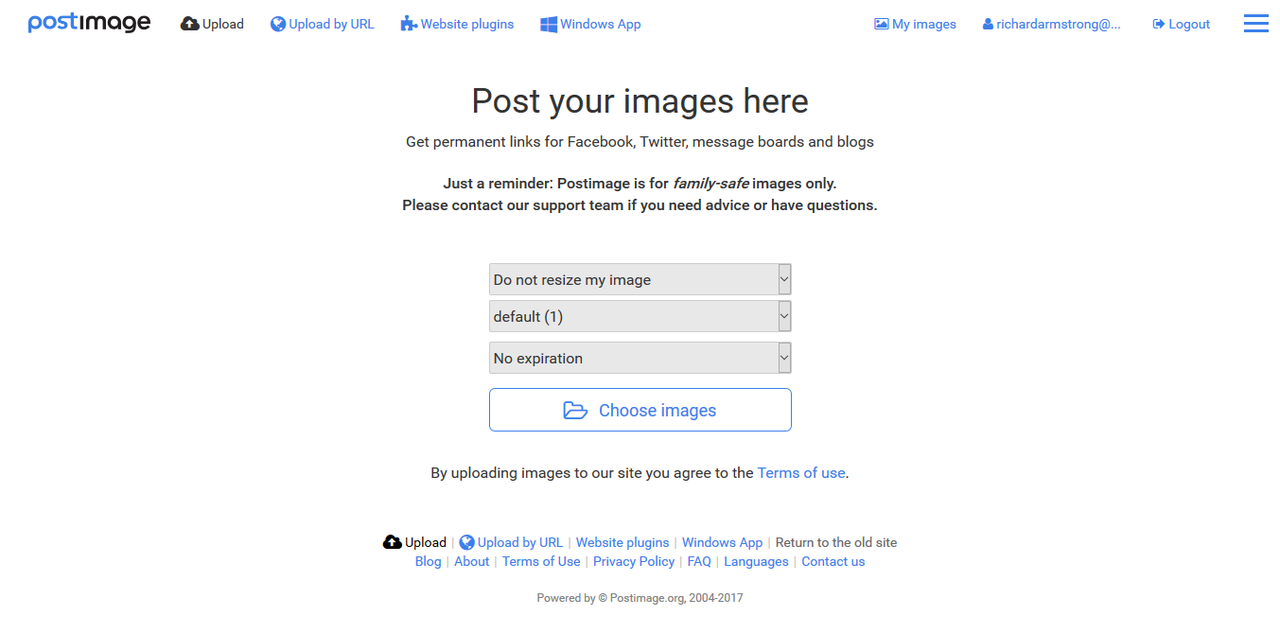 Leave the settings as above - if it's too big, the board's software will automatically resize your image to fit.
Click on 'choose images' and navigate to the picture you want to post. Left-click on the file and then click the 'open' button. In this case, I'm uploading a picture of an Alfa Romeo 158.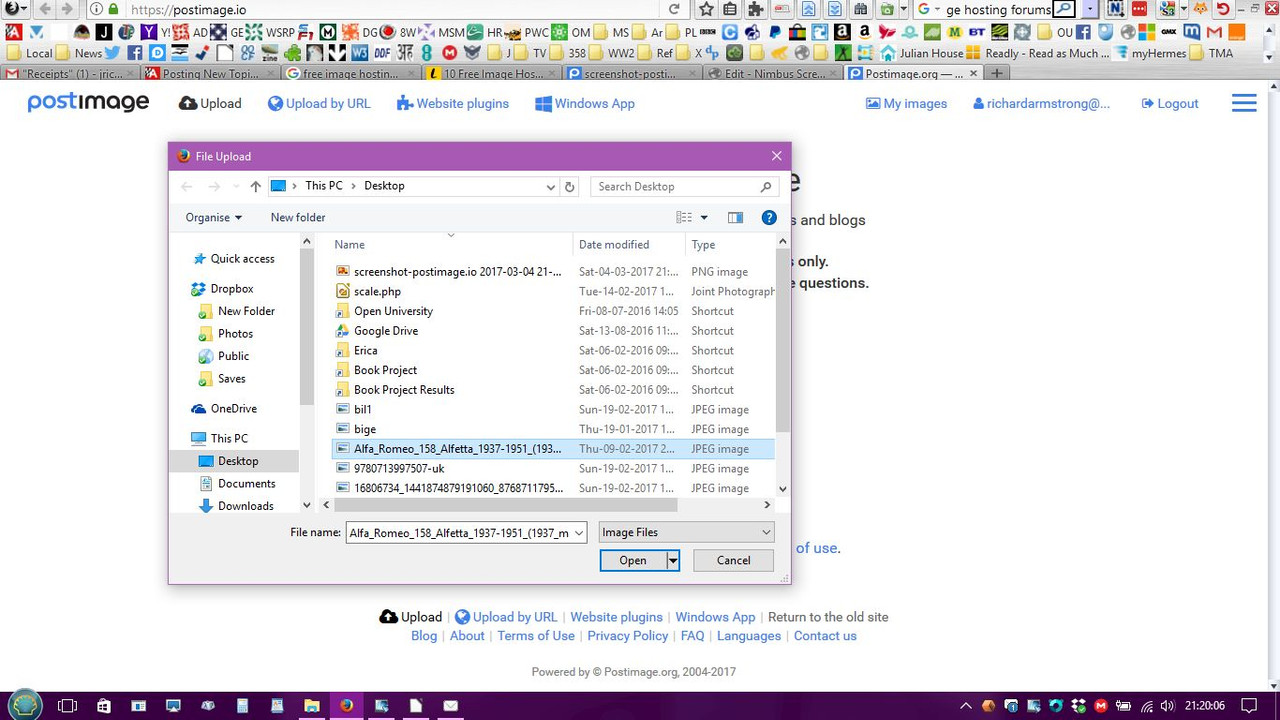 Once the picture has been uploaded, you will be presented with a list of eight different links. The only one you need is the second one - Direct link. Left-click the little blue image at the end of the line - after a moment a black pop-up will appear, which just says 'Copied!'; the link is now copied to your clipboard.
Now click the reply button in the thread you wish to post in (or open a new thread). In the reply screen, click on the green image link in the second row (if you hover the cursor over it, you'll get a tooltip that says 'image').

A box saying 'image properties' will then pop up; left-click in the text area and then right-click to paste the image address that you have just copied. Click 'OK' - the picture will then appear in the reply box.

If you wish you can then press 'preview post' in order to see what the whole post will look like, or simply press 'post' without using preview.
NOTE THAT SOMETIMES WHEN YOU PRESS 'POST' THE PICTURE WILL NOT APPEAR IMMEDIATELY. IF THIS HAPPENS - DON'T PANIC! DON'T DELETE THE POST EITHER! SIMPLY REFRESH THE PAGE IN YOUR BROWSER AND THE PICTURE WILL APPEAR. THE SAME THING CAN HAPPEN IF YOU EDIT A POST CONTAINING A PICTURE.
And here's that Alfa Romeo ...