Miyiiha y'all Indycar dudes & dudettes, and welcome to the NotQuiteHonda Grand Prix of Long Beach OP for the 4th sacred round of this already wondrous Indycar season.
Long Beach is as much LA as Acura is Honda
Yes, miyiiha. That word means 'hello' in the native Tongva tongue of the indigenous souls who lived on these lands thousands of years ( mere minutes to ancient deities like Toh'nee Kahnaan ) before the Europeans settlers settled their settlements. Like a colonial version of the FIA but not so fun.
As you might or might not know, Long Beach is a sort of a suburb of half a million people in the greater Los Angeles metropolitan area. Something akin to Anaheim, Santa Monica and Glendale. But it's still LA.
So as much as the 500 is our king and queen race, as much as Barber is our quirky cute crush, as much as Toronto is our nostalgic crack den and as much as Laguna Seca is now again our Indycar Valhalla ~ Long Beach is our celebrity infected monegasque glitzy GP. And as a soul imbued with late night neon adventures on empty 3AM boulevards and bars bursting with triumph and remorse, I bring you your 2019 definitive guide to the Long Beach Grand Prix complete with all the trapings of modern LA - facts about something fast, pseudo-intellectual vagaries on an obscure hobby ( Motorsport ), random late night musings on an assortment of pretentious topics, tales from the past, Tarot readings and finally Bingo.
Yes ladies and gentlemen, finally our very own Indycar BINGO. How the mighty have fallen risen.
First things first. What is a Long Beach ?
no no, beach, not VEACH
One definition found on the Merriam-Webster online dictionary for 'long' is: having the capacity to reach, extend, or travel a considerable distance.
This I think can correlate to our own group hype for anything Indycar related. We here fortunate enough to be on the Atlas Autosport tribal hypretrain of Indycar delights can all correlate to the sly grins we get on late Wednesday nights when we randomly remember that Indycar is on at the end of this week. This series and the fun we have here together can hearken back to feelings that 'extend, or travel a considerable distance' in our own personal life by giving us endless amounts of brilliant laughter and hard to define Motorsport collective inspiration.
In this way, this race is indeed Long.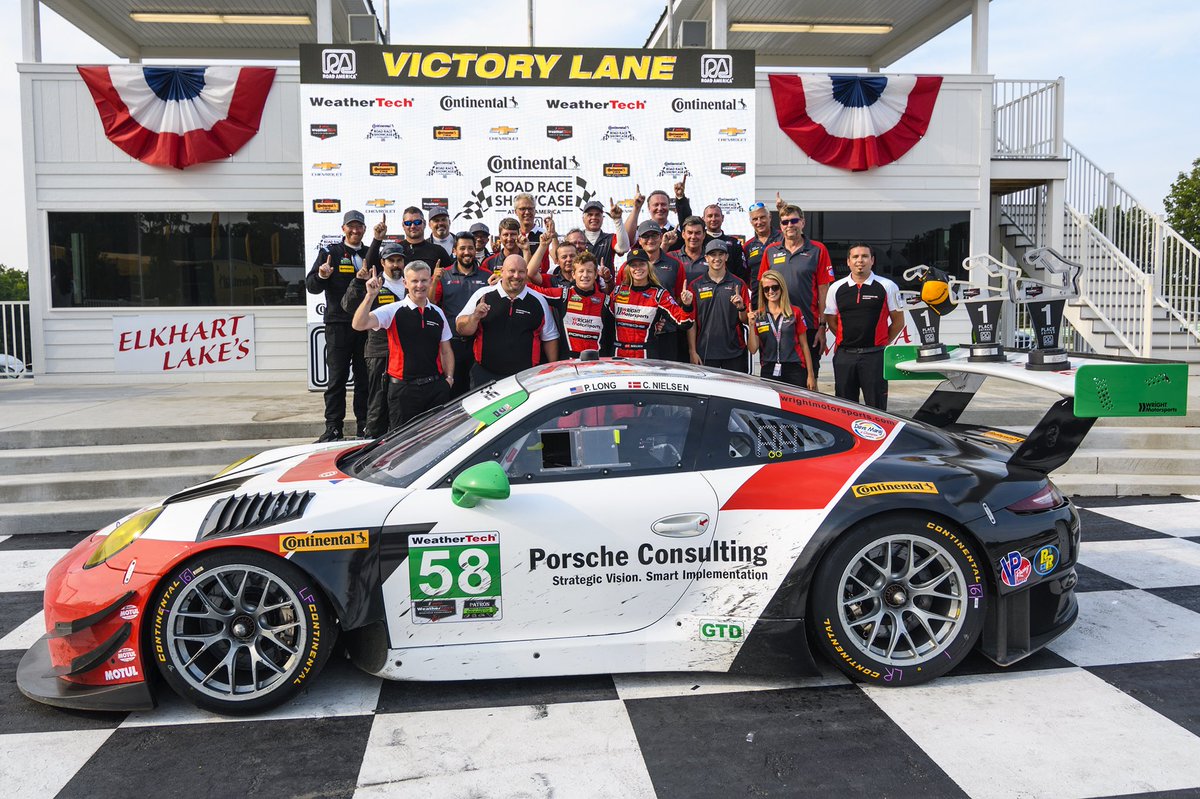 First reminder that IMSA is at Long Beach too
The National Geographic Society, a Beach is:
A narrow, gently sloping strip of land that lies along the edge of an ocean, lake, or river. Materials such as sand, pebbles, rocks, and seashell fragments cover beaches.

Most beach materials are the products of weathering and erosion. Over many years, water and wind wear away at the land. The continual action of waves beating against a rocky cliff, for example, may cause some rocks to come loose. Huge boulders can be worn town to tiny grains of sand.

Beach materials may travel long distances, carried by wind and waves. As the tide comes in, for example, it deposits ocean sediment. This sediment may contain sand, shells, seaweed, even marine organisms like crabs or sea anemones. When the tide goes out, it takes some sediment with it.

Tides and ocean currents can carry sediment a few meters or hundreds of kilometers away. Tides and currents are the main way beaches are created, changed, and even destroyed, as the currents move sediment and debris from one place to another.
I think we can all agree that Indycar as noun, verb, adjective and lifestyle is an eroding current of tidal entropy. Let's explore more about this 2019 season of Indycar using geographical analogies of geology and beaches.
Beaches are constantly changing. Tides and weather can alter beaches every day, bringing new materials and taking away others.

Beaches also change seasonally. During the winter, storm winds toss sand into the air.
As DJ Willy P can attest, Indycar celebrates what you built and takes it away in maddening regularity.
But just as well, you can ask one Sunoco Wizard Dixie Scott, and he'll tell you tales of crazy consistency.
Truly this is a sport for those in love with entropy, as well as irony.
Every beach has a beach profile. A beach profile describes the landscape of the beach, both above the water and below it. Beaches can be warm, and rich in vegetation such as palm or mangrove trees. Beaches can also be barren desert coastlines. Other beaches are cold and rocky, while beaches in the Arctic and Antarctic are frozen almost all year.
The profile of this season of Indycar is healthy in chaotic result based obscurity as one can possibly hope for. We still have the usual suspects of the likes of JoNew, Dixie, Willpower, RHR, Rossi mixing it up at the front, but spiced with a lotta Colta condiments.
Let's take every championship challenger in this season and compare them to geographic threats to a beach like ecosystem, just because that in Indycar we can.
Coastal Erosion
The most significant threat to beaches is natural coastal erosion. Coastal erosion is the natural process of the beach moving due to waves, storms, and wind. Beaches that experience consistent coastal erosion are said to be in retreat.
Did someone just say coast?
There is one sacred rule in all things Indycar:
Always bet on Dixon.
Coastal erosion can be influenced by weather systems. Beaches on the island nation of Tuvalu, in the South Pacific, were retreating very quickly in the 1990s. Meteorologists linked this to the weather system known as the El Nino-Southern Oscillation (ENSO). As ENSO events slowed, Tuvalu's beaches began to recover.

People respond to coastal erosion in different ways. For years, coastal erosion threatened the Cape Hatteras Lighthouse, on Hatteras Island in the U.S. state of North Carolina. The Cape Hatteras Lighthouse is the tallest lighthouse in the United States. For more than 100 years, it has warned ships of the low-lying sandbars and islands known as the Outer Banks. Coastal erosion made the beach beneath the lighthouse unstable. In 2000, the entire lighthouse was moved 870 meters (2,870 feet) inland.
I don't know about you but this sounds like typical 2013/2015 Dixon-esque Championship scenarios. Beware the Sunoco Coast Mage.
Sea Level Rise
Beaches are also threatened by sea level rise. Sea levels have been gradually rising for many years, drowning some beaches completely.

New Moore Island, for example, was a small, uninhabited island in the Bay of Bengal. Both India and Bangladesh claimed the island, which was little more than a strip of sandy beach. In March 2010, rising sea levels drowned the island completely. New Moore Island is now a sandbar.
Seeing the NAPA colours rise in your mirrors, you know just what squall you are getting into. Always beware the Rise of Rossi.
Development
Although the natural forces of wind and water can dramatically change beaches over many years, human activity can speed up the process. Dams, which block river sediment from reaching beaches, can cause beaches to retreat. In some places, large quantities of sand have been removed from beaches for use in making concrete.

Development threatens the natural landscape of beaches. People develop homes and businesses near beaches for many reasons. Beaches are traditional tourist destinations. Places like the U.S. state of Hawaii, the island nation of Tahiti, and the islands of Greece are all economically dependent on tourism. Businesses, such as charter boat facilities, restaurants, and hotels, are built on the beach.

People also enjoy living near beaches. Beachfront property is often very highly valued. "The Hamptons" are exclusive beach communities on the eastern end of Long Island, New York. Homes in the Hamptons are some of the most expensive in the United States.
there is no better poster than our perennial Young American™
JoNew is the quintessential avatar of sustainable forward momentum. The living spirit of Indycar's future and constant upward trajectory indeed. Also it gives me the privileged and excellent excuse to repost this:
Also I got this in the suggested videos:
Our YA with 2 chumps of lesser championships - click4cringe
Beach Pollution
Many beaches, especially in urban areas, are extremely polluted. Waves wash up debris from the ocean, while drainage pipes or rivers deposit waste from inland areas. Some of this waste includes sewage and other toxic chemicals. After strong storms, some beaches are closed. The amount of bacteria, raw sewage, and other toxic chemicals is hazardous to human health. Sometimes, it takes days or even weeks for the toxic waters to wash out to sea.

Beach pollution also includes garbage, such as plastic bags, cans, and other containers from picnics. Medical waste, such as needles and surgical instruments, has even washed up on beaches.

All beach pollution is harmful to wildlife. Birds may choke on small bits of plastic. Marine mammals such as sea lions may become tangled in ropes, twine, or other material. Floating plastic may prevent algae or sea plants from developing. This prevents animals that live in tide pools, such as sea anemones or sea stars, from finding nutrients.
Will Power is Pollution; praise intoxication.
Protecting Beaches
Reducing pollution is an important way to protect beaches. Visitors should never leave trash on the beach or throw it in the ocean.

Beachgoers should also leave wildlife alone—including birds, plants, and seaweed. Taking shells or live animals from the beach destroys the habitat.

People can also protect beaches from excess erosion. Limiting beachfront development can be an important step in protecting the natural landscape of beaches. Along some beaches, areas of vegetation known as "living shorelines" protect the beach ecosystem from erosion and protect the inland area from floods and storm surges.
And protecting our freedom and Indycar liberty is the original Captain America; the only thing keeping us witnessing a welcomed triumph of the hunter is Honda's harrowing hauntings.
There's one more isomorphic anthropocentric force of unrelenting strength we need to add to list:
With the what? being said, let's talk the where, when and why.
Where:
As stated previously this historic grand prix is being held in the LA subhub of Long Beach.
Here are some of the more prestigious moments in the illustrious history of this coastal wonderland:
1784 The area that is now Long Beach was first settled as part of a massive Spanish land grant to soldier Manuel Nieto, encompassing the historic 28,000-acre Rancho Los Alamitos and its sister rancho, 27,000-acre Rancho Los Cerritos.

1866 Rancho Los Cerritos sold to Lewellyn Bixby and then managed by his brother Jotham. The Bixby family soon became prominent ranchers and developers of Long Beach.

1882 Long Beach, originally planned as Willmore City by developer William Willmore, begins forming along the coast.

1885 Competition between the new Santa Fe Railroad and older southern Pacific Railroad attract hordes of visitors to Long Beach and create a real estate boom.

1888 Residents of Willmore City rename their town after its long, wide beaches, and "Long Beach" becomes an officially incorporated city.

1902 The introduction of the Pacific Electric trolley causes the city to grow both as a resort and commercial center.

1902 From 1902 to 1910 Long Beach is the fastest growing city in the United States.

1911 The Port of Long Beach established.

1911 Aviator Cal Perry Rogers completes the first Trans-Continental airplane flight. Flying from Goose Neck, New York, he lands in the surf near Long Beach's Pine Avenue Pier on December 10, 1910. His 4,000 flight took 84 days, including multiple crash landings.

1921 Oil is discovered on Signal Hill and Long Beach flourishes with a million-dollar-per-month building boom downtown. Additional strikes in Long Beach and along the coast in the 1930's help make California one of the nation's larger oil producers.

1933 Long Beach struck by a major earthquake, damaging or destroying hundreds of buildings. U.S. sailors and naval personnel came ashore from ships anchored in the Port of Long Beach to render aid to victims of the disaster. At the time of the earthquake, the famous Revolutionary Warship, U.S. Navy frigate USS Constitution "Old Ironsides" was anchored in Long Beach, but was undamaged in the quake.

1941 The U.S. Naval Shipyard dry dock built to service the largest naval ships.

1941 Douglas Aircraft Company plant at Long Beach Airport dedicated on October 17, and first C-47 Skytrain (military version of DC-3) delivered in early 1942. Long Beach plant would build 4,285 of the total 10,632 C-47s Douglas built during the war.

1947 The first and only flight of Howard Hughes' Spruce Goose, the world's largest airplane, takes off over Long Beach Harbor. After the flight the enormous flying boat is housed in its dry dock hangar, where it is stored in perfect condition for the next 33 years.

1949 California State University Long Beach founded.

1962 The Long Beach Arena opens.

1967 The city of Long Beach purchases Cunard's former luxury cruise liner, the Queen Mary, to be docked in Long Beach Harbor as a major tourism attraction and hotel.

1975 The city embarks on a 25-year multi-billion dollar redevelopment program.

1975 The first Long Beach Grand Prix auto race takes place on downtown streets.

1977 Mario Andretti wins the Long Beach Grand Prix, the first win by an American in a U.S. Grand Prix, sparking widespread interest in the Long Beach race and future attendance soars.

1978 The Long Beach Convention & Entertainment Center opens adjacent to the Long Beach Arena. The complex includes the Terrace Theater, Center Theater, 14 meeting rooms and 88,000 square feet of exhibit hall space.

1982 Shoreline Village, the Downtown Shoreline Marina and Shoreline Park opened.

1983 The Spruce Goose, moved from its hidden hangar, goes on display adjacent to the Queen Mary inside the world's largest clear span geodesic-style dome.

1984 Long Beach is the site for four Olympic events during the Los Angeles Olympics--yachting, volleyball, fencing and archery.

1989 The downtown Long Beach World Trade Center opens.

1990 Long Beach gets "Back On Track" with the grand opening of the Metro Blue Line, the first link in the Los Angeles Metro Rail project, providing light rail train service between downtown Long Beach and downtown Los Angeles.

1992 The Spruce Goose moves to the Air Venture Museum in McMinnville, Oregon, and its dome is "converted" for use as a movie studio and special event space. 1994 Completion of the Long Beach Convention & Entertainment Center expansion, tripling the existing exhibit space to 334,000 square feet.

1998 The Long Beach Aquarium of the Pacific opens.

1999 The Long Beach Towne Center, a sprawling entertainment, dining and shopping complex opens on the site of the former US Naval Hospital.

2002 CityPlace, a modern, open-air shopping plaza, opens downtown.

2002 JetBlue flies into Long Beach Airport with first flight on May 1, leading to ever-expanding service to major cities across the country.

2003 Carnival Cruise Lines opens "The Long Beach Cruise Terminal at the Queen Mary" and becomes the first cruise line to operate from Long Beach.

2003 The Pike at Rainbow Harbor entertainment complex opens in the downtown waterfront.

2004 The Long Beach Aquatic Festival features the US Olympic Team Trials—Swimming, the most successful Trials ever in both records broken and attendance. The festival also includes the FINA World Championships in men's and women's water polo.

2006 Long Beach celebrates "A Royal Rendezvous" on February 22, as the Queen Mary 2, the world's largest ocean liner, sails into Long Beach Harbor to salute her namesake, the RMS Queen Mary. Hundreds of small boats and more than 10,000 spectators surround the harbor area.

2007 Long Beach is the host city for the "overall finish" of the AMGEN Tour of California professional bicycle race. Eighteen international teams compete in this "Tour de France style" cross country race that covers more than 650 miles of scenic California roadways.

2009 April 23, "Earth Day, famed marine artist Wyland completes his "Earth, The Blue Planet" mural on the rooftop of the Long Beach Arena, the largest painting of planet Earth from space. The new mural complements his "Planet Ocean" or "Whaling Wall" which encircles the Long Beach Arena and was recognized as the world's largest mural by the Guinness Book of Records when it was finished in 1992.

2009 At midnight on New Year's Eve, Travis Pastrana breaks rally car jump world record by soaring 269 feet over downtown Long Beach's Rainbow Harbor as part of Red Bull's "No Limits" event.

2009 The prestigious TED Conference moves to Long Beach for a five year annual engagement, bringing notable luminaries in Technology, Entertainment and Design to speak on "Ideas Worth Spreading."

2010 Red Bull Flugtag soars over Rainbow Harbor as dozens of whimsical human powered aircraft attempt to fly while entertaining a host of 100,000 spectators.

2011 Long Beach celebrates the 100th anniversary of the first trans-continental airplane flight by Cal Perry Rogers. In a special ceremony a commemorative plaque and replica of Perry's Wright Flyer is installed in the lobby of the Long Beach Arena.

2013 Takuma Sato wins the 39th Long Beach Grand Prix
2013 Long Beach Airport opens new concourse and passenger terminals.

2013 The Pacific Room at the Long Beach Arena opens and becomes a pioneer concept in customizable special event spaces.

2015 Long Beach is "Host Town" to Chinese Team for the 2015 Special Olympics World Games Los Angeles. Long Beach also is the site of 5 of the sporting venues, the only city outside of LA to host a competition venue.

2015 POW! WOW! Long Beach, the first west coast expansion of the renowned POW! WOW! Hawaii art movement, takes over downtown Long Beach with 12 artists painting large than life size street murals on Long Beach buildings and structures.

2015 The last Boeing C-17 Globemaster III leaves Long Beach, the last aircraft to be built in the city. Douglas Aircraft began at the Long Beach Airport in 1941, merged with McDonnell Aircraft in 1967 and was taken over by Boeing Aircraft in 1997. In that time, the Long Beach aircraft plant produced more than 15,000 aircraft, including the DC-3, C-47, B-17, DC-8, DC-10, MD-80, B-717, and C-17.
1975 was the first year of the Long Beach Grand Prix as part of the SCCA/USAC Formula 5000 Championship and was won by Brian Redman in the Haas Racing Lola. And funny enough, as it was during late September 1975, Mars is in Gemini this year too. Following that race, the GP went on to be the West Coast crown of the F1 championship with winners including Mario Andretti, Clay Regazzoni, Niki Lauda, Carlos Reutemann, John Watson, Gilles Villeneuve, Nelson Piquet and Alan Jones. 8 different winners in 8 different GPs, quite Indycar. Then the race became a staple of Champ Car and since a celebrated event for all enthusiasts of open-wheel racing everywhere.
Here are the winners since the DW12 was introduced:
2012: Will Power ~ Pisces
2013: Takuma Sato ~ Aquarius
2014: Mike Conway ~ Leo
2015: Scott Dixon ~ Cancer
2016: Simon Pagenaud ~ Taurus
2017: James Hinchcliffe ~ Sagittarius
2018: Alexander Rossi ~ Libra
2019: us?
Monaco has a Casino.
We have a dolphin fountain.
When:
If you ask antedilluvian ancient pre-assyrian demi-monarch deity Toh'nee Kahnaan, then we are at the 13th baktun, 2 k'in of the 7 uinal at 6 tun of 0 katun, but for all of us mortal it's just 2019 AD.
Picture of Toh'nee's first victory lane in this 3D timeline back in the 13th baktun at the Uruk-Ur Grand Prix.
Current timeline:
FRIDAY, APRIL 12


7:00 AM Spectator Gates Open

7:40 AM – 9:40 AM BUBBA burger SportsCar Grand Prix (IMSA) Practice

10:00 AM – 10:45 AM NTT IndyCar Series Practice P1

11:40 AM – 12:00 PM Historic IMSA GTO Practice

12:20 PM – 12:40 PM Stadium SUPER Trucks Practice

2:00 PM – 2:45 PM NTT IndyCar Series Practice P2

3:00 PM – 3:20 PM Historic IMSA GTO Qualifying

3:30 PM – 4:30 PM Pirelli GT4 America Practice

3:30 PM – 4:30 PM NTT IndyCar Series Fan Appreciation Activity – All Driver Autograph Session (INDYCAR Paddock)

4:45 PM – 6:15 PM BUBBA burger SportsCar Grand Prix Qualifying

6:45 PM – 7:30 PM Super Drift Challenge Practice

6:45 PM Fiesta Friday Concert starring EL TRI (Concert Stage)

7:30 PM – 8:45 PM Motegi Racing Super Drift Challenge Competition #1


SATURDAY, APRIL 13



7:00 AM Spectator Gates Open

9:00 AM – 9:40 AM NTT IndyCar Series Practice P3

9:30 AM IMSA WeatherTech SportsCar Championship Autograph Session (IMSA Paddock)

10:00 AM 10:35 AM Pirelli GT4 America Practice

10:45 AM – 11:00 AM Pirelli GT4 America Qualifying

12:10 PM – 1:25 PM NTT IndyCar Series Qualifying & FIRESTONE FAST 6

1:30 PM – 2:00 PM BUBBA burger SportsCar Grand Prix Pre-Race
Now that I got your IMSA GT attention - please take your lovely IMSA banter to the overall 2019 IMSA thread with or without The Capricorn Christina.
2:06 PM – 3:46 PM BUBBA burger SportsCar Grand Prix of Long Beach (Race #3 of the 2019 IMSA WeatherTech SportsCar Championship – 100 min.)

4:15 PM – 4:40 PM Stadium SUPER Trucks Race #1

5:00 PM – 5:20 PM Historic IMSA GTO Race

6:00 PM – 8:00 PM Motegi Racing Super Drift Challenge Competition #2

6:00 PM Saturday Concert Starring Cold War Kids with Special Guest Moontower Presented by Acura and SMG (Concert Stage)


SUNDAY, APRIL 14



7:00 AM Spectator Gates Open

9:00 AM – 9:30 AM NTT IndyCar Series Warm Up

9:35 AM Pirelli GT4 America Pre-Race

9:53 AM "Drivers Start Your Engines"

10:00 AM – 10:50 AM Pirelli GT4 America Race

11:50 AM – 12:00 PM Mothers Exotic Car Parade

12:15 PM NTT IndyCar Series Pre-Race

12:30 PM Indy Cars to Grid

1:23 PM "Drivers Start Your Engines"

1:42 PM – 3:30 PM ACURA GRAND PRIX OF LONG BEACH (Race #4 of the 2019 NTT IndyCar Series)

4:05 PM – 4:25 PM Stadium SUPER Trucks Race #2
For all you lazy European time converters - race starts at 21:42 PM UK time.
As for the rest of the session, please do your own math.
Why?
Indycar needs no explanation or intention.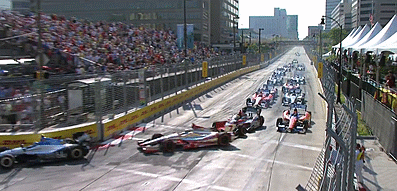 Time to meet the metaphysical portion of this OP. Beginning with the space math astro chart for the start of the Grand Prix, in a vain attempt to ascertain the victor of the race through electional astrology.
What I can witness from this chart is that the ruler of the GP's Leo Ascendant is the Sun at 24 degrees of Aries, in an exalted position trine Jupiter Retrograde at 24 of Sagittarius. I am keeping my eyes on dudes like Hinchcliffe, RHR and Newgarden also weird water ruled Jupiter dudes like Will Power and one oldschool Seabass. Keep one wild eye on dudes like Pagenaud too.
Let's see what the cars say on the Obligatory Indycar Tarot for your fantasy pick abundance:
A - 7 ov Wands
The Seven of Wands is entering Netzach - the depths of creativity and anarchy standing under the number of destiny. And like for all the Seven's, the leaving of the beautiful Tiphareth comes like the fall from paradise. But Fire is a fighter, and though the element seems to be burning down, it will struggle to survive.

So the Seven of Wands talks of a situation where we have to face up forces stronger than ourself, situations that at first sight seem hopeless, yet we'll have to use all that we've learned and fight.

Drive: Courage, fighting spirit, overcoming opposition
Light: Initiation, rebirth
Shadow: Getting attacked, facing hardships
B - The Moon
The Moon will lead us into the blackest depths of our soul, into the world of the subconscious, where there are no more words, just images and notions. It represents a journey into the darkest night, a look behind our own face.

The Moon isn't the most comfortable trump - though everybody likes to equate it with the mysteries, rarely someone really enjoys the look into their own abyss, where sometimes the unvarnished truth is not too pleasant. Embarrassingly enough, the Moon tends to show up what we generally ignore, refuse to see, or even deny all the time.
But the step has to be taken, for without facing up to darkness, we will never see the light.

Unlike most trumps, the Moon has no real negative aspect, but it implies a serious danger. The journey into night could be too much when we're not prepared and we might get lost in our own shadow.

Drive: Entering the underworld, exploring the depths of soul, confrontation with the dark side
Light: Intuitivity, wisdom, maturity, deepest selfrealization
Shadow: Illusion, hysteria, fear, rejection of reality
C - 4 ov Wands
The Four of Wands represents Chesed - the power of condensation, growth and stability, standing in the structural discipline of the 4 - the work is done, the plan was successful, the Fire has settled and reigns over its realms.

Fire is the element that stands for Atziluth, the world closest to divinity, and though the card might talk of every possible endeavour - a job, a relationship, an intellectual research, it is most likely aiming at something more spiritual.
This explains the upcoming of the card in such seemingly inappropriate situations like big family troubles or failed business projects - hereby the card shows us that we've learned a lesson and that the failure in the 'profane' world was just what we needed to achieve more spiritual maturity.

Drive: Perfection, rest after labor, completion after effort and trouble, structure, control
Light: Completition, well earned rewards, rest after labor
Shadow: Overestimation, torpidity, loss of tranquility
D - 10 ov Wands
The Ten of Wands are standing for suppression and restriction, showing the Fire on the grounds of the Earth, where they cause an uncontrolled, destructive burning.

Fire is not made to rest on the grounds, having lost the contact to the higher levels of spirit, it mutates to a blind and cruel force , not understanding the own self anymore. Fire is a power that has to be handled with imagination and reflection, not with stubborness and hardened standards.

To understand the card, you have to understand the qualities of the Wands which stand for Chiah, the general living spark, the vitality of soul. You cannot force it down, a free bird cannot survive in a cage.

Drive: Cruel and overbearing force, thirst for might
Light: The chance to think about it, learning
Shadow: Cruelty, excessive pressure, selfish and material ends, dogmatism, aggression
3 cards of FIre. Think about flames, and you'll know who to pick. Use instinct rather than overanalysis. Go with your heart and gut. May your picks be made ov and in abundance.
And with that all being said, we move to the last portion of the OP.
By semi-popular demand and using the Pre-Seson test template from earlier this year ~ I bring you the Long Beach Bingo '19 Indyclusterf**k.
And this ain't no BS 3x3, 4x4 or 5x5 nonsense. In honour of our endless memes and brilliance I gift you the first Indycar BINGO try with a montrous 7x7. All hail 49!
Feel free to use this template as you wish all weekend long and for all future Indycar races.
Let's have a great and safe weekend of racing. As a final purple light Venus fortune spirit:
Here is someone from Long Beach.
And one last blessing from the Tongva, the OGs of this land:
Dixon = Turtle; WP = Earthquake, surely.
*triple sacred Indycar*