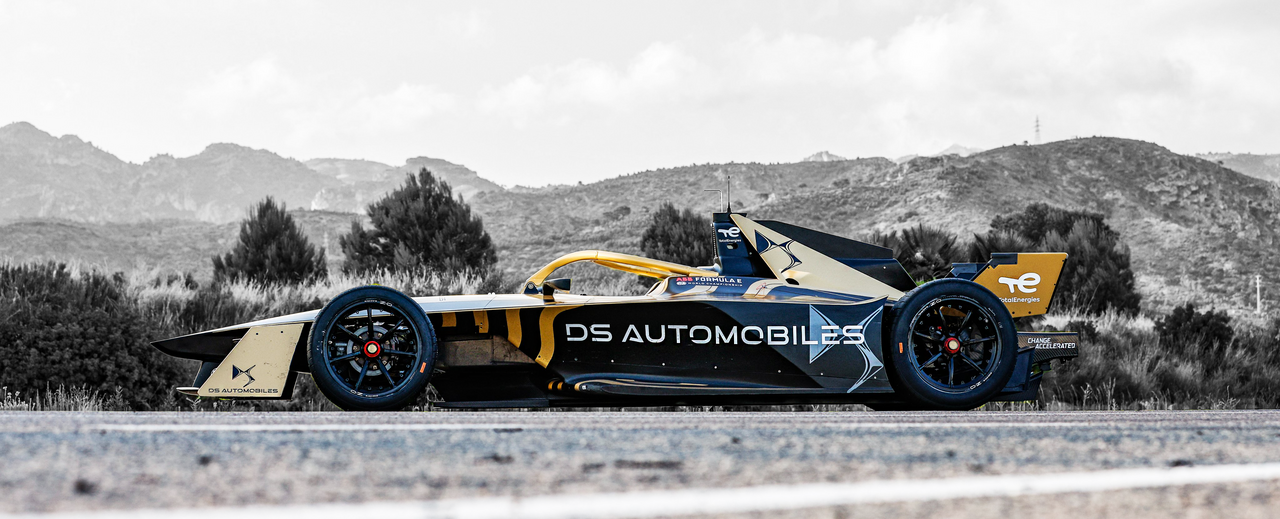 It's the dawn of a new era of Electric Racing.
In 8 years, we went through two generations of cars, and we're getting ready to get into the third one.
On January, everything is going to change.
The third generation of Formula E cars will take the green light in Mexico City, setting the track on fire with 350 kW of sheer torque power.
"The fastest, lightest, most exciting electric open-wheel race car ever built"
Along with the most competitive drivers lineup yet, a 17 races long calendar with venues from all around the world, brand new teams, brand new sponsors, brand new regulations..

The most fascinating Formula E season ever, with drivers pushed at their limits, handling these little, powerful demons in the streets of the City circuits.

On the verge between disaster and eternal glory.
This is Season 9, this is Generation 3.

This is Formula E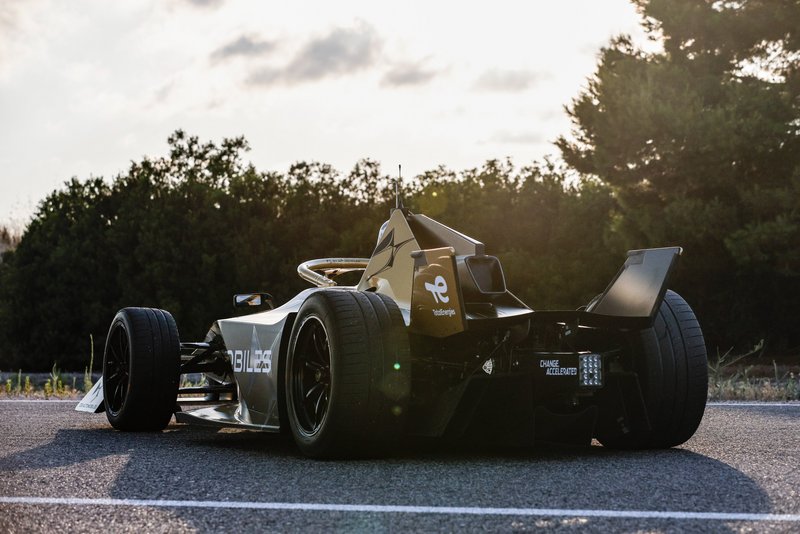 BEFORE GEN 3

| A BRIEF DIVE IN HISTORY
CEO Alejandro Agag confessed that, before the first ever event in Beijing, he wasn't even sure that Formula E would manage to dispute its second event in Putrajaya.
But the first electric race delivered an entertaining show & drama, a lot of media attention and a dramatic last lap crash that, for sure, raised the buzz around the serie.
The Gen 1 era was good to go: 4 full seasons of good racing, with three titles decided at the very last race.
---------------------------
Season 1 was won by the brazilian Nelson Piquet Jr of team China Racing (Later named NexTEV after a new title sponsor came onboard mid-season)
With a very strong second half of the season, the son of Nelson Piquet managed to beat fellow brazilian Di Grassi (ABT) & Buemi (Renault) in a Dramatic Season Finale in Battersea Park (London)
Season 2 was decided in an even more Dramatic Fashion: Sebastien Buemi of team e-Dams Renault beat Lucas Di Grassi after contact in Turn 1 of the very last race, in Battersea Park.
Championship contender Lucas Di Grassi, started P3, crashed into poleman Buemi at T1 braking,
Both managed to continue, after changing cars at the Pit Boxes: tied on points, the two drivers challenged each other in getting the Fastest Lap of the race, worth 2 points.
Buemi managed to get the fastest lap of the race, clinching the title in Dramatic fashion.
Season 3 was, once again, a very close battle, decided at the very last event in the streets of Montreal.
While Buemi dominated the first part of the season with his Renault e-Dams, Di Grassi mounted a serious challenge in the second half of the season, closing to striking distance before the final weekend.
Buemi had a major crash in practice, slamming into the final chicane's wall: forced to start from the back, the swissman was involved in more contacts in the first few laps while Di Grassi collected a crucial win.
2nd race was another very difficult one for Buemi: it was Di Grassi's time to shine and take the championship crown.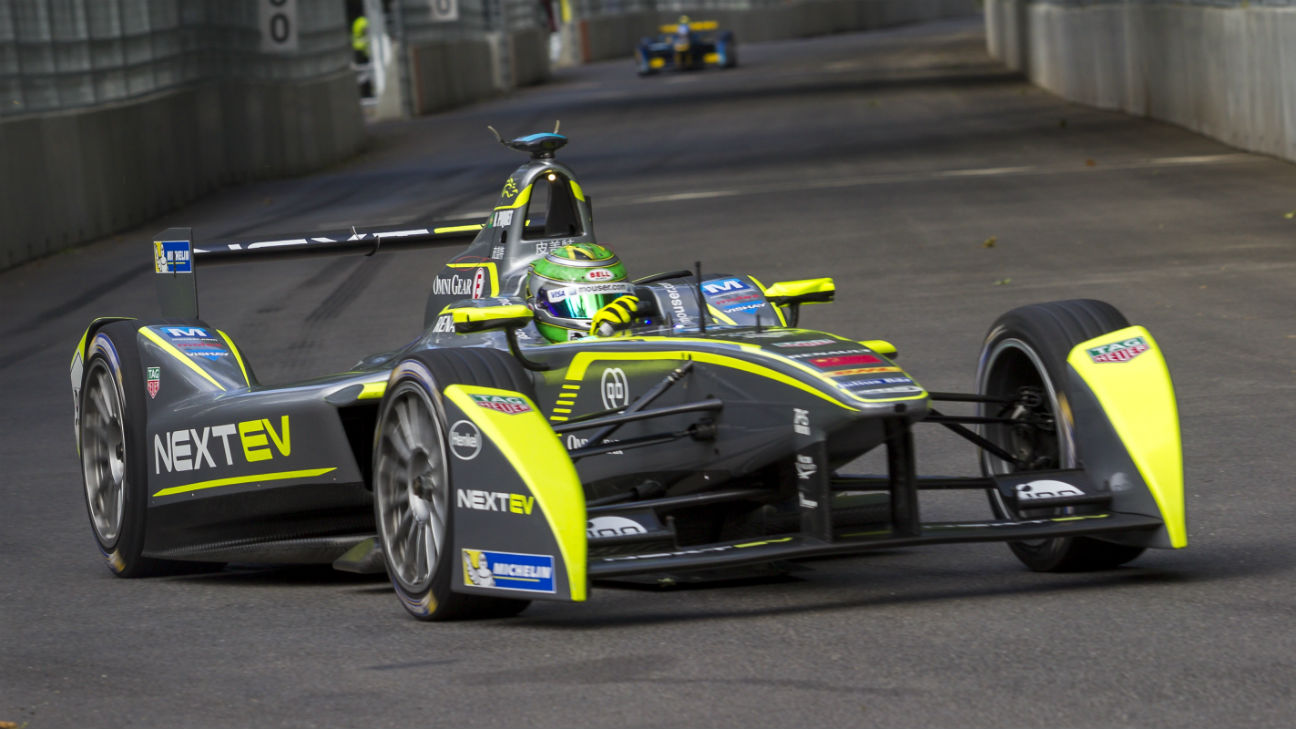 Season 4 it was the year of the Techeetah, and the last of Gen 1!
The Black-Golden team was on a rise after a promising Season 3 campaign, and Jean Eric Vergne took the command seat, scoring wins & podiums right away.
Main contender for him was Sam Bird of Virgin Racing, but the englishman had to surrender in the streets of New York, where Vergne was crowned Champion.
Season 5 marked the debut of the Gen 2 cars.
Faster machinery, capable of covering the entire race distance without the need of a mid-race car swap.
A huge step forward for the serie, and a very competitive first season with plenty of great races.
Season 5 saw Jean Eric Vergne & Techeetah taking the Double: the talented frenchman delivered a very consistent year, rarely out of points, managing to clinch the title at the Season Finale, once again in New York!
Season 6
was the first Pandemic hit season.
After four races, the calendar suffered months of stoppages due to the pandemic.
Racing stopped in february, and came back in August: the extreme solution to complete the season was to host all the remaining (6!) races in the same location, the Berlin Tempelhof circuit, all condensed in one week.
A big achievement considering the situation, and a 6 days-long season finale that saw Antonio Felix Da Costa dominating all the way through, bringing Techeetah the Third Drivers title in a row.

Season 7
saw Formula E coming back in full force after a very strange, pandemic-hit season.
It was the first year with a "World Championship" status, so more prestige, higher stakes, more drama.
Racing never been this closer, some very exciting races, but the old qualifying system started causing some troubles, causing an artificial bunch up in the drivers standings.
Before the final weekend of the season, in fact, 16 drivers were still in mathematical contention for the title due to the quali system.
De Vries of Mercedes started the final two races in the champ lead, with multiple victories & podiums, but Jake Dennis of BMW, Edo Mortara of Venturi & Mitch Evans of Jaguar were still pretty close in the standings.
Unfortunately for them, they were all taken out in the first few laps of the race in different accidents, while De Vries cruised for the first Formula E World Championship Title.
Season 8 was the last season of Generation 2 cars.
The package's never been this reliable, more efficient & faster.
A new, much more fair quali format was introduced to guarantee a more linear & meritocratic develpoment of the season.
And it worked!
Pecking order was much more clear, all the favourites were starting in the Top 10 most of the times and the championship felt much more mature, and enjoyable.
Stoffel Vandoorne appeared right away as the most consistent driver of the bunch with Mercedes, but Mitch Evans of Jaguar, Jean Eric Vergne of Techeetah & Edo Mortara of Venturi also took the spotlight, closing in the standings.
These 4 drivers dominated the season, sharing victories & podiums, but 2 of them faded away in the last few races, leaving only Stoffel Vandoorne & Mitch Evans to fight for the title.
It was all decided in the streets of Seoul, with Vandoorne starting the Double Header with an healty advantage after tech troubles hit Evans in London.
Evans managed to take a glorious victory in a wet Seoul in Race 1, but Vandoorne just needed a few points in Race 2 to achieve the title.
And it happened!
Stoffel drove clean & consistent in race 2, finishing 4th, enough to take the World Championship, second title in a row for Mercedes.
GENERATION 3

| A MASSIVE STEP FORWARD!
But enough of talking about the past!

Next Generation of Electric Racing has come!
The fastest, most compact, lightest, most powerful electric single seater, open wheel car is set to change the face of the serie forever.

It's smaller, faster, more nimble, more spectacular to watch.
What's not to like?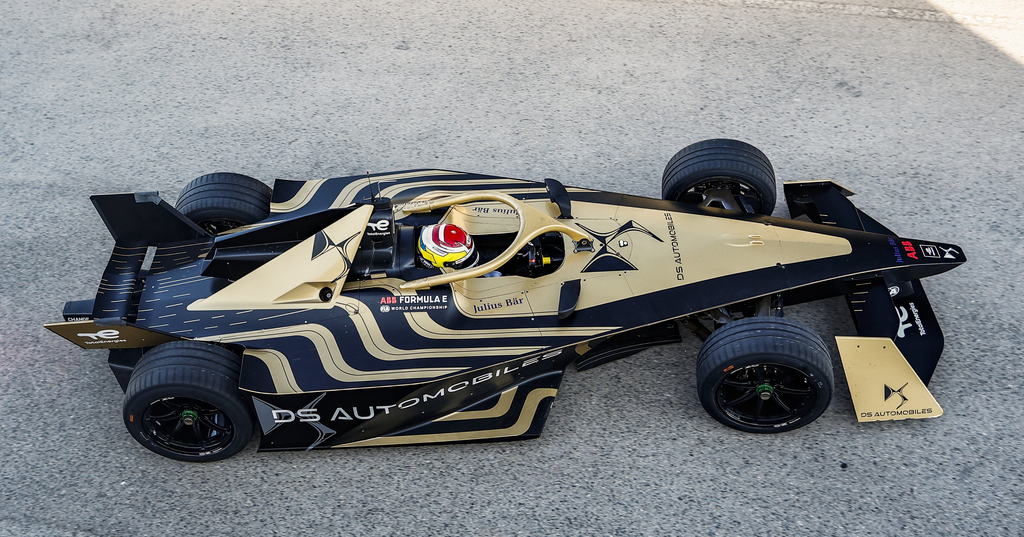 Fastest Formula E car yet with a top speed of around 322kph / 200mph
Most efficient formula racing car ever with more than 40% of the energy used within a race produced by regenerative braking.
Around 95% power efficiency from an electric motor delivering up to 350kW of power (470BHP), compared to approximately 40% for an internal combustion engine.
First-ever formula car with both front and rear powertrains. A new front powertrain adds 250kW to the 350kW at the rear, more than doubling the regenerative capability of the current Gen2 to a total of 600kW.
Possibility to use both powertrains for power output in the series future.
Ultra-high speed charging capability of 600kW for additional energy during a race, almost double the power of the most advanced commercial chargers in the world.
The first formula car that will not feature rear hydraulic brakes, with the addition of the front powertrain and its regenerative capability.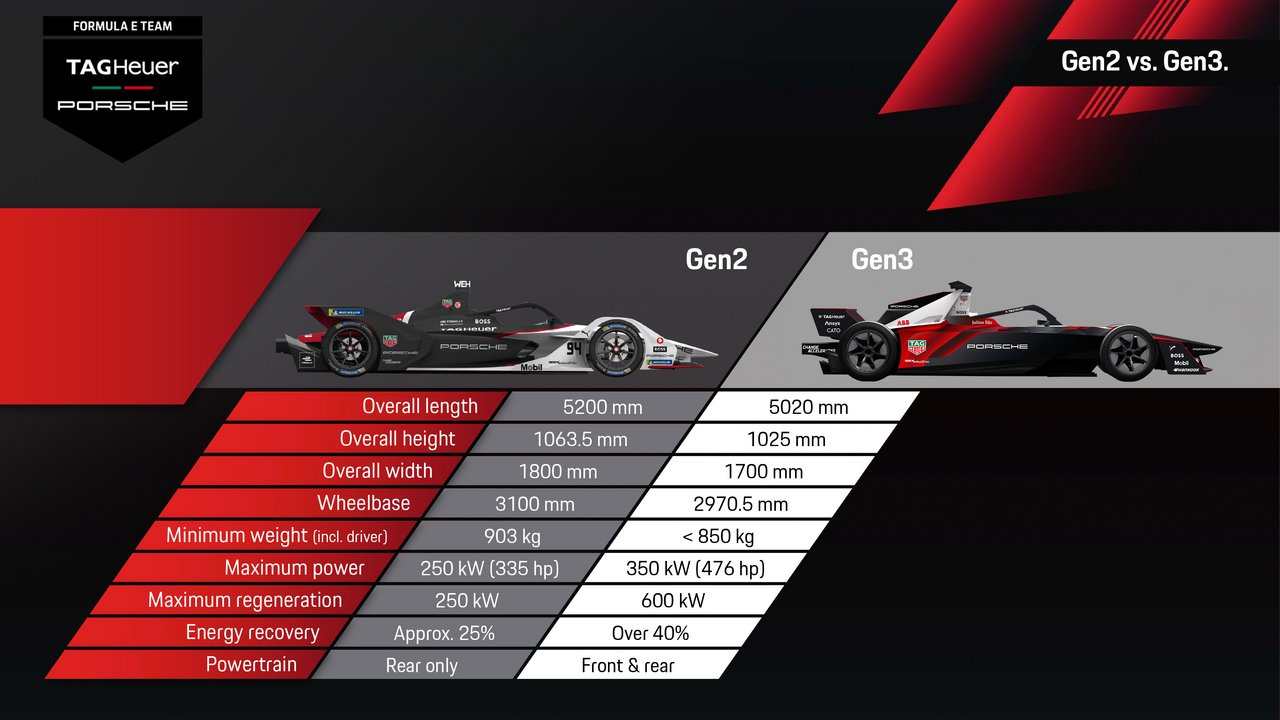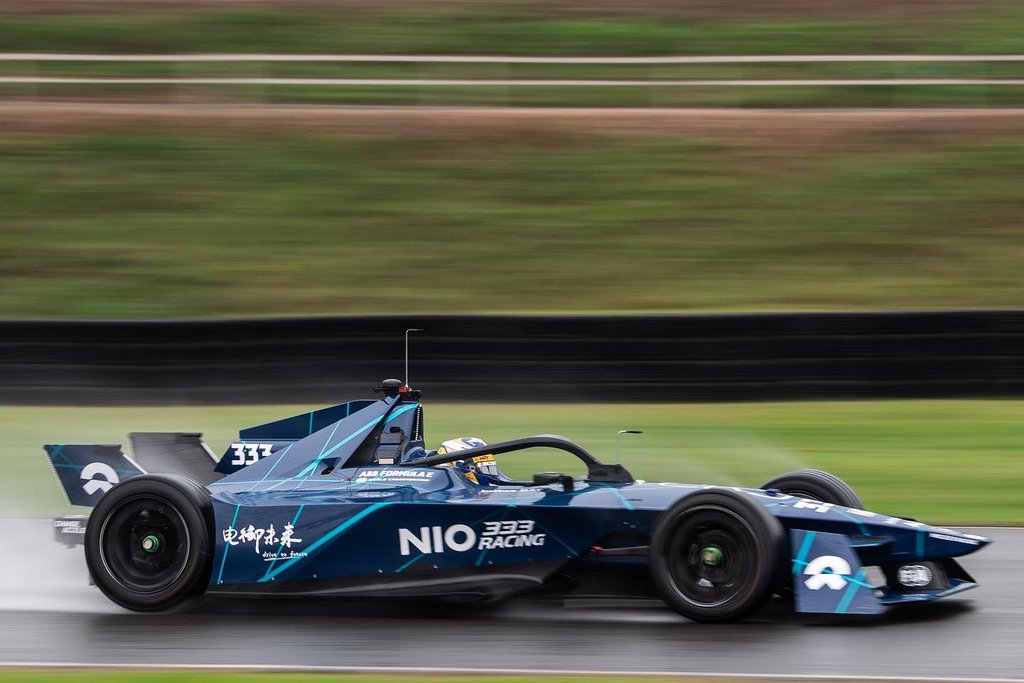 More Technical STATS
(courtesy of Ben1445)
Weight and Power (Gen2 —> Gen3)
Qualifying Power: 250kW —> 350kW (+40%)
Race Power: 200 kW —> 300 kW (+50%)
Total weight (inc. driver): 900 kg —> 840 kg
Battery Weight: 385 kg —> 284 kg (-26%)
Battery Capacity: 54kWh —> 51kWh (-5.5%)
Regeneration: 250 kW —> 600 kW (+140%, split 350kW rear/250kW front)
(For those who can't think in kW yet, conversion rate is 100 kW = 134.1 bhp, so just multiply everything by 1.341)
Dimensions (Gen2 —> Gen3)
Width: 1770 mm —> 1700 mm (maximum)
Length: 5160 mm —> 5000 mm (maximum)
Height: 1050 mm —> 1250 mm (maximum)
Aerodynamics (Gen2 —> Gen3)
Target drag (SCx): 0.65 —> 0.6 (-8%, Gen1 was 0.75)
Target downforce: (SCz): 1.5-2.0 (no change from previous tender document)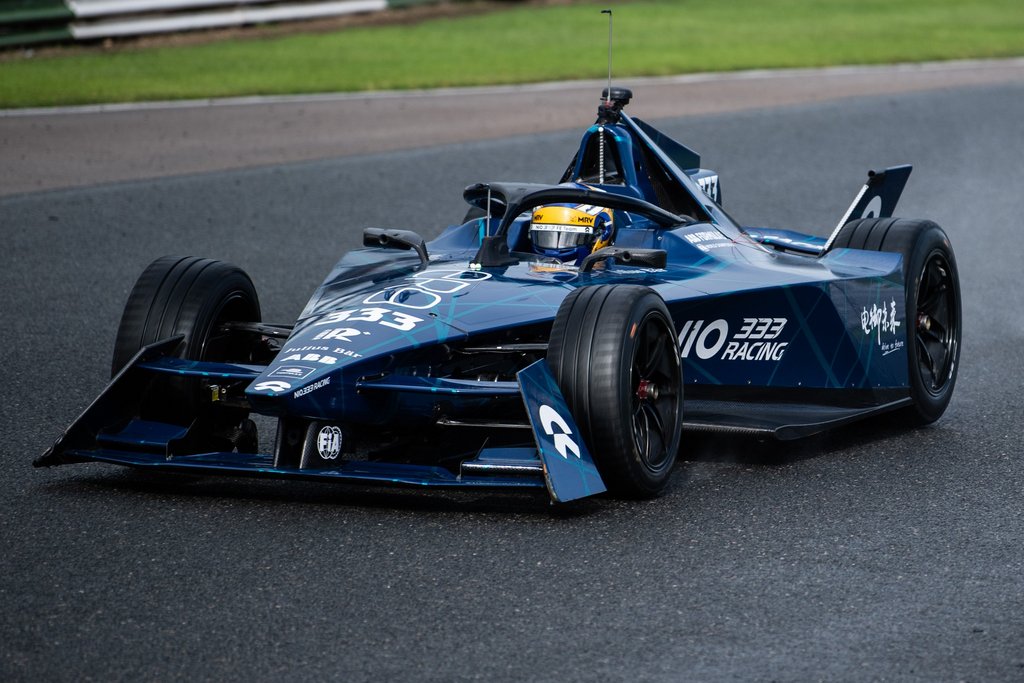 GENERATION 3

| FAST CHARGING TO BE INTRODUCED LATER IN SEASON 9?
Ultra fast charging is a reality, and it could even be introduced midway through Season 9 .
Gen 3 car has a charge point at the back, ready for use, and the system has been tested already in a private session of collective tests in Varano (Italy).

From the outside, it looks like a traditional pit stop, with the mechanic connecting the charge point to the source.

The stop lenght might vary, based on the amount of charge needed or the race format: a full charge might need around 30 seconds.
The system will be tested again during the Official Valencia Pre-Season testing, where a Race Simulation Day will be held, with practice, quali and a race.
But it's unlikely that it's going to be introduced already at the beginning of the season, it needs more testing & fine-tuning.

There's a possibility to introduce it from mid-season onwards in selected races.
SEASON 9

| FANBOOST NO MORE!!
Yep, after 8 seasons of suffering, Fanboost is set to be dropped.

You can celebrate now!
GENERATION 3

| BIG CRASHES IN PRIVATE TESTING!
Brand new, faster & lighter car, means also new dangers!
There has been 3 huge crashes in Private Testing so far.
First one, involved Theo Pourchaire: the young rising star of F2 tested a base Gen 3 car provided by Spark, earlier this year, at Circuit of Calafat.
All went pretty smooth, till it didn't anymore!
Car suddently lost electric power and the brake system failed as consequence in a "loss of comunication between battery & car" kind of failure.
That sent the car off the circuit and into the "sand walls".
No consequences for the driver, luckily.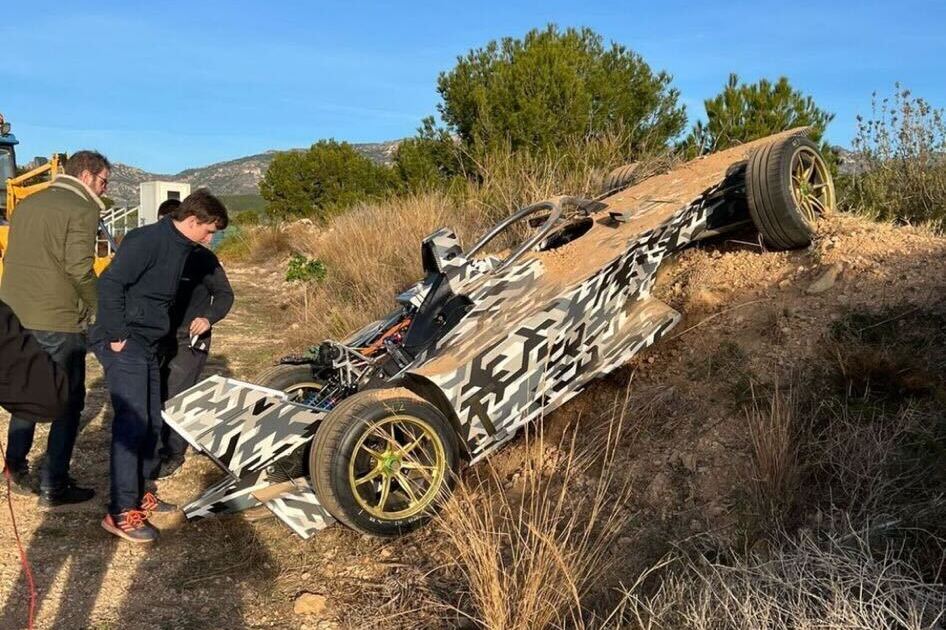 Oliver Rowland also had a big crash, this time in Mallory Park, while testing the new Mahindra.
The englishman lost control of the Gen 3 after another Power Shut down failure, smashing into the outside wall big time.
Rowland hurt his hand a little bit, but was fit enough to race in London for the London e-Prix, the following week.
And, last but not least, Sam Bird.
The flying gentlemen was "unable to stop the car" in Calafat, smashing hard into the outside walls.
A failure "not related" to the similar problem that Pourchaire had earlier in the year.
Investigations are ongoing and FE is very confident those dangerous kind of failures are going to be solved before the collective Valencia Testing, of December, and all the teams are working together to solve these early birth issues of the new car.
Williams Advanced Technologies, provider of the batteries, has already developed a possible solution.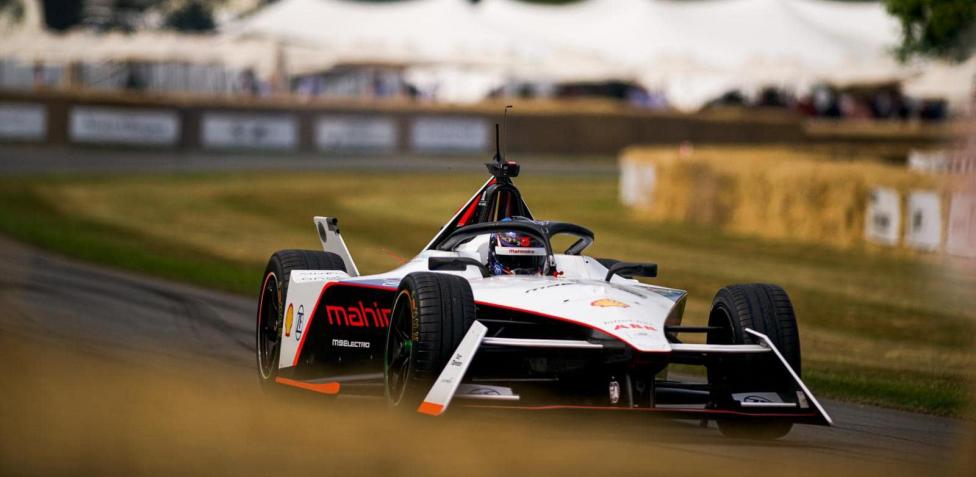 SEASON 9

| DRIVERS & TEAMS

FACTORY TEAMS
PORSCHE |
Antonio Felix Da Costa / Pascal Wehrlein
MAHINDRA |
Lucas Di Grassi / Oliver Rowland
MASERATI | Edo Mortara / Max Gunther
NIO333 | Sergio Sette Camara / Dan Ticktum
NISSAN |
Sacha Fenestraz / Norman Nato
DS | Stoffel Vandoorne / Jean Eric Vergne
JAGUAR | Mitch Evans / Sam Bird
COSTUMER TEAMS
ABT | Mahindra | Robin Frijns / Nico Muller
ANDRETTI | Porsche | Andrè Lotterer / Jake Dennis
ENVISION | Jaguar | Sebastien Buemi / Nick Cassidy
MCLAREN | Nissan | Rene Rast / Jake Hughes
22 cars on Track for Season 9!
OUT OF THE SEASON
TECHEETAH |
Team Principal Mark Preston hoping to create a brand new team for Season 10.
--------------------------------
ROOKIE OF THE YEAR? Sacha Fenestraz could be Formula E's
next big thing. The talented young driver is shining in Japan's Superformula & GT championship, and he's now ready to prove himself in one of the most competitive series.
BIGGEST MOVERS: World Champion Stoffel Vandoorne moves from Mercedes (out of FE) to DS Penske, alongside Jean Eric Vergne. Other big moves: Di Grassi in Mahindra, Buemi to Envision, Da Costa to Porsche

QUALITY COMEBACKS: Renè Rast is back in Formula E, with McLaren. Also, Norman Nato is back racing with Nissan. Two drivers who impressed in their Formula E debut in S7, ready to prove themselves again!

NEW TEAMS:
McLaren joins the field and its set to deliver the goods!! Maserati makes their comeback in racing, and ABT returns to Formula E after 4 seasons of absence!
The most interesting Formula E racing calendar to date!

First chance to see the Gen 3 cars on track will be at Valencia, from December 13 to 16, for the Collective Pre Season Tests.
It's going to be an
Electric Christmas
!

Official Start of the season will be in Mexico, in mid January.
Such an awesome location and circuit to kick off an historic season for the serie!
More racing in January, with two more races in the Saudi Arabia Double Header in Riyadh
February will be the month of two brand new, exciting e-Prixes: in the streets of Hyderabad Formula E will make history for the first Indian e-Prix, than in late february another incredible location in Cape Town.

In March, Formula E will reach Sao Paolo for the first ever Brazilian e-Prix, in a similar track to what Indycar used back in the day.
Than two classic Formula E venues: Berlin Tempelhof and Monaco, for the spectacular e-Prix of Montecarlo: this year, with Gen 3's it's going to be mind blowing!

R10 & R13 are yet to be determined: Seoul and an e-Prix in the U-S-A are the most likely scenarios.
Two great venues to finish off the first Gen 3 season: Double Header in Rome in July, in the beautiful EUR track, than the Season Finale in London, in the tight & unforgiving EXCEL Indoor-Outdoor layout
Edited by thegamer23, 01 December 2022 - 11:41.